Twitter has improved the tools that will allow users to report abusive tweets. The micro blogging site revealed new tools to report harassments thereby making the process more streamlined.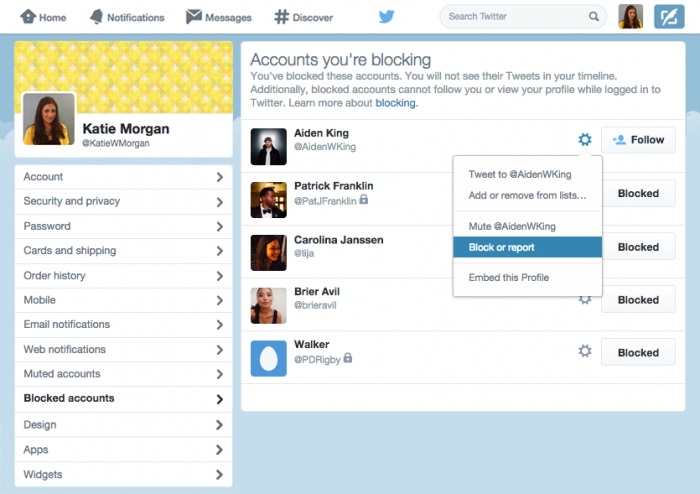 Users can now report abuse using Twitter's mobile app on iOS and Android. They can add details about the type off harassment they are suffering from such as offensive remarks, images, threats of physical violence, etc. In addition users can even report if they see harassment of others occurring.Twitter has made the reporting tool open and has also reduced the number of steps required and made it "mobile-friendly," to file complaints from smartphones.
"We're improving the reporting process to make it much more mobile-friendly, require less initial information, and, overall, make it simpler to flag Tweets and accounts for review. These enhancements similarly improve the reporting process for those who observe abuse but aren't receiving it directly. And to enable faster response times, we've made the first of several behind-the-scenes improvements to the tools and processes that help us review reported Tweets and accounts."

posted Shreyas Doshi, Director of Product Management, User Safety, Twitter, in a company blog.
The micro blogging site has also revamped its online settings to include a new "blocked accounts" area for the desktop version. Users can see and edit list of blocked users, as well as bar them from viewing your profile. Twitter currently has 284 million monthly active users who send 500 million tweets sent daily. The recent updates are available for a small group of users and will roll out to everyone in coming weeks, said Twitter.