Jawbone has launched Up app for iPhone that does not require company's fitness tracking band. The app features iOS 8 HealthKit integration, personalized fitness advice and other features.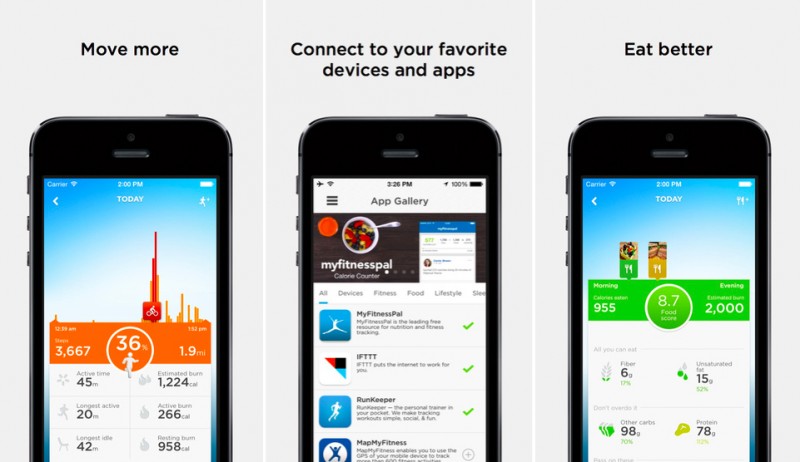 The Jawbone Up app allows users to track their activity, sleep, and food intake only with their iPhone. Users can set alerts with UP for specific activities like taking medicine, starting a workout, or preparing for bed. Up helps monitor weight and other information with goals and social aspects to the app as well. The app has an array of social functions, including the ability to add friends to a "team" to compare and track fitness scores and goals.
Users can set their own goals within a team and receive notifications when progress is being made. Insights generated by the Up app can also be shared through email, message, Facebook, and Twitter. If users already have the UP or UP24 that is paired to the iPhone, the data from the devices will be synced to new app automatically.
You can download the Up app from the Apple App Store.
via:9to5Mac