When talking clone makers, China's Goophone is the one that comes to mind before any other manufacturer. Goophone has been cloning flagship phones from Apple, Samsung, etc. for years now, and according to some the maker has gained quite a reputation for that. Although we doubt the reputation part, Goophone is certainly getting the footage it would've been after.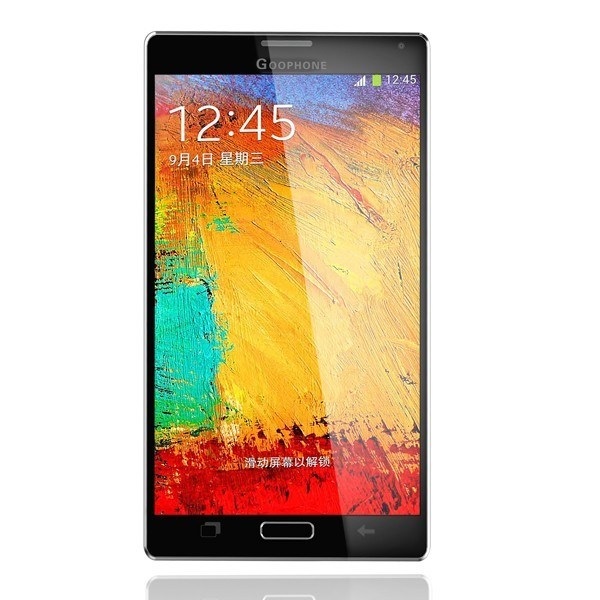 Specifications
5.7-inch 1920 x 1080p FHD display
1.7GHz octa-core MediaTek MT6592 CPU
2GB RAM
16GB on-board ROM
13 mega-pixel rear camera
5 mega-pixel front camera
3200mAh battery
Even though this apparent flagship clone might be beaten in performance by the yesteryear Galaxy Note 2, it doesn't make the device less exciting for clone-phone seekers.
Thanks to the numerous leaks and spy photos that emerge every other day, Goophone have been able to put together a (hopefully) fully functional device which buyers in China should be able to purchase soon. Thanks to the advent of e-commerce, the Goophone N4 will soon be available to buyers outside of China as well!