Today, the markets are filled with low and high end smartphones from various companies. While the competition in high end models is becoming scarce, the lower and mid range market is becoming crowded with budget handsets.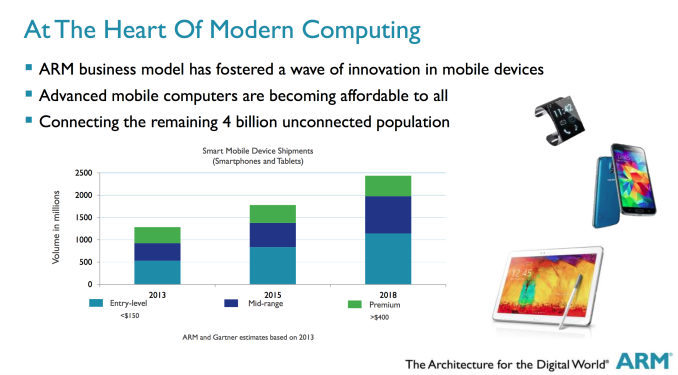 A new report from chip designer ARM is stating that a smartphone costing as low as $20 is in the making and will be available by the end of this year. ARM revealed the prediction at Tech Day 2014. Obviously these smartphones won't be able to perform all high power stuff as ARM said that it would run on a single core chipset probably Cortex A5. These smartphones may perform well in emerging markets considering its low price tag.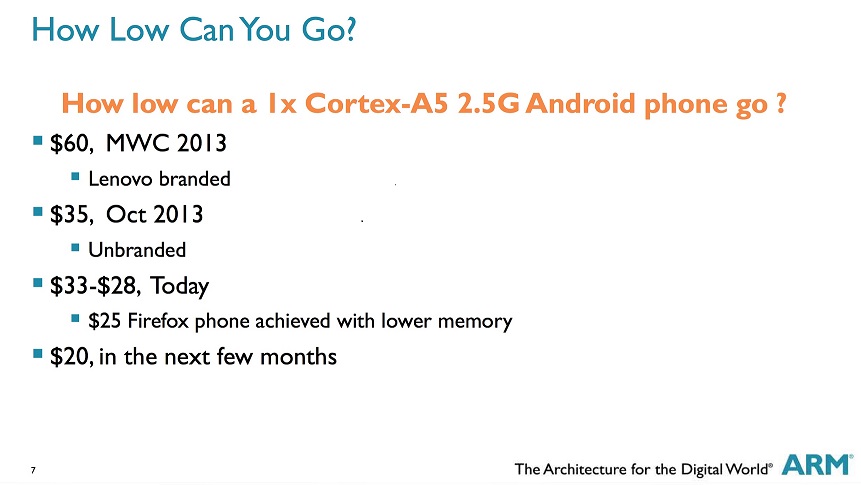 This is not the first time a low priced smartphone is reported to be in making. At the MWC in February this year,Firefox OS smartphones were already showed off that carried a price tag of $25. In 2015, ARM is predicting about 1.75 billion total mobile devices shipped, up from about 1.3 billion in 2013.
ARM further predicted that entry-level phones (under $150) will surpass premium models by two to three times by 2018. The company says that "advanced mobile computers are becoming affordable to all", but adds that handsets are unlikely to be priced much below $20 for the foreseeable future due to 'manufacturing limits'.
Via: AnandTech