Google is on a roll these days when it comes to updating its Search app on Android. Last week, the company added parking card to Google Now which enables users to find their exact parking location and yesterday it added offline support.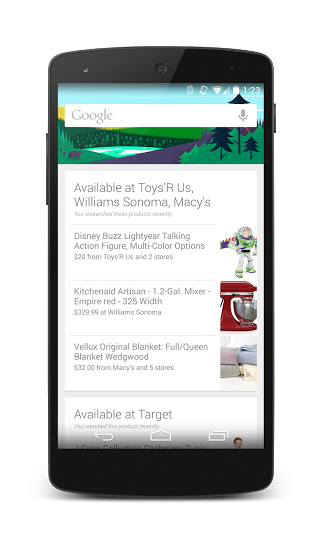 Today, the search engine giant has rolled out shopping cards that alerts users about a retail store that has a particular product you have searched for online. This means, if you have looking for a certain sweater or a pair of jeans online, Google will inform you about the availability of the product at the nearest retail store. The card will also mention the price of that item.
Google did not say for how long it will save the products searched. Also, it is not clear whether it will save all the searched items of only a handful items. You can download the latest version of the Google Search app from the Google Play Store.