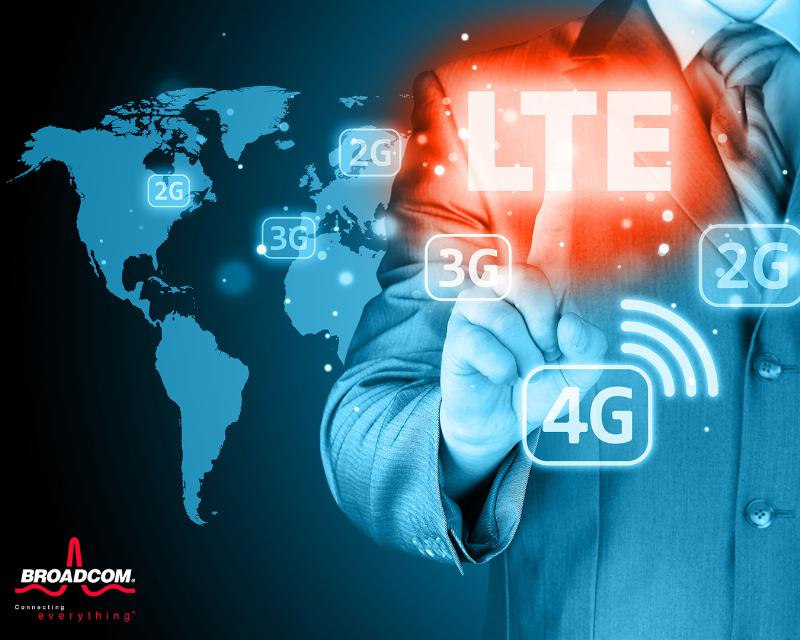 Last year Broadcom announced the BCM23550 quad-core SoC aimed at entry-level smartphone, that is seen on the Xolo Q1000 Opus. The company has announced dual-core M320 LTE SoC aimed at sub $300 (Rs. 18,000 approx.) smartphones. The company has introduced a turnkey reference platform for OEMs. These chips might cover most LTE bands, including Band 40 that is available in India.
Highlights of new Broadcom LTE chips
Delivers 150Mbps Category 4 speeds on FDD-LTE and TD-LTE networks, 42Mbps 3G HSPA+ and 2G
BCM2095 LTE RF transceiver enables FDD and TD LTE/3G/2G band support for worldwide roaming
dual-band Wi-Fi, Bluetooth smart, GPS and near field communication (NFC)
VoLTE and HD voice support
Pre-integrated with the Android KitKat operating system
HD display, imaging and graphics
Reduces LTE modem power consumption by up to 30 percent for extended hours of use
Utilizes Broadcom's pin-to-pin compatible dual-core M320 or upcoming quad-core M340 LTE SoC
Design reuse between dual-core and quad-core basebands for developing multiple devices with the same platform design to cut the cost
Certification for Category 4 (Cat 4) speeds in FDD-LTE and TD-LTE modes with seamless worldwide roaming capabilities.
Broadcom showed off the M320 chip at the CES 2014 last month. It has two ARM Cortex A9 CPUs and PowerVR 5XT GPU. The M320 SoC is ready for production and the upcoming quad-core M340 LTE SoC would be available to sample in the first half of 2014. We saw the Xolo LT900 powered by a dual-core Qualcomm Snapdragon S4 chip last year. Hope we can see new LTE smarphones powered by the new Broadcom chips later this year at less than Rs. 20,000.