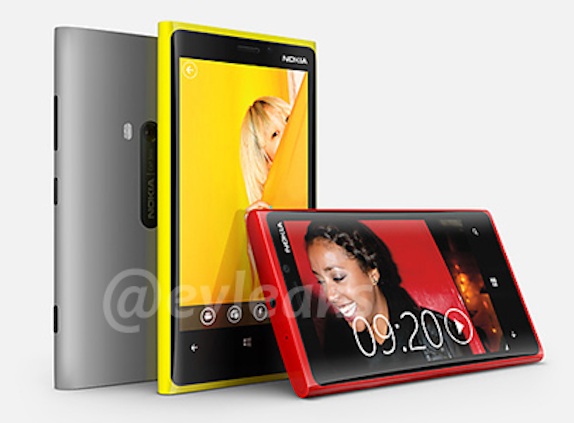 Reporters from The Verge are sitting on some exclusive Nokia Lumia information that they're slowly trickling out as we get closer and closer to the Finnish handset maker's press event on Wednesday. Their latest article states that the Lumia 920 will have wireless charging, it'll have 32 GB of built-in storage, it'll have a 720p screen that measures 4.5 inches across, and that the camera will have an 8 megapixel sensor. The camera will be marketed as "PureView" capable because of "some advancements in image stabilization and camera software". Considering that Nokia used the "PureView" branding to promote their Symbian powered 41 megapixel camera-beast-phone, we're a little upset to see them slap the same label on what will undoubtedly be a generic sensor paired up some image manipulation trickery.
What else do we know about Nokia's press event on Wednesday? Supposedly Nokia will also have a device there called the 820. It's supposed to have a smaller 4.3 inch display, though we're not sure about the resolution. What we're really eager to see are some additional details regarding Windows Phone 8. We know the home screen is slightly tweaked, and that developers will be able to write native code, but what user facing features has Microsoft developed to get consumers excited about their platform?
Another big question is when will Nokia's Windows Phones actually hit the market? Rumor has it that Windows Phone 8 will officially launch on October 29th and that devices running the OS will be in the market a week or so later.
f that's true, that means the device we're going to see in two days are not going to be available for purchase for another two months.
Update: And here's the actual charging pad, courtesy of the same Twiiter account that provided us with the image above.