Home » Android, china, News
Meizu MX Quad-core with Exynos A9 processor, Android 4.0 announced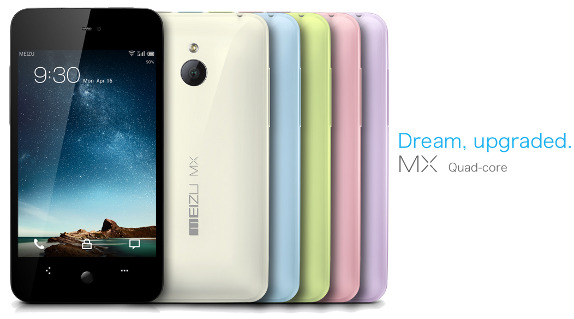 Meizu has announced Meizu MX Quad-core, successor of the Meizu MX. This is also the world's first smartphone to come with Exynos A9 quad-core processor, based on 32nm HKMG technology, but there are no details about the clock speed. Other features are similar to the Meizu MX including, 4-inch ASV display with 292 PPI, 8MP BSI camera with an f/2.2 lens and Flash. It would come Meizu's customized Flyme OS based on Android 4.0.
The HKMG (High-K Metal Gate) technology would offer 20% less CPU power consumption and it would have 60% faster CPU and 50% faster GPU performance compared to the previous MX. It comes with 1700mAh battery. There is no MicroSD card slot, but it would come in 32GB and 64GB variants.
The Meizu MX Quad-core is priced at 2999/3999 Chinese yuan and $3099/4099 Hong Kong dollars (~US$399 / ~US$528) for the 32GB and the 64GB versions respectively. It would be available in retail stores in Mainland China and Hong Kong during June 2012.
They have also released 5 colored back covers for the MX phones in addition to White and reduced the price of the Meizu MX dual-core smatphone to 2399 CNY and 2599 HKD in Mainland China and Hong Kong respectively.