I had thought of many unexpected things to be revealed at the MWC, but I never thought that Huawei will be bringing a super phone (Ascend D quad) running on a quadcore processor manufactured by themselves. Wow, and they are calling this process the fastest processor up to date and it might be true.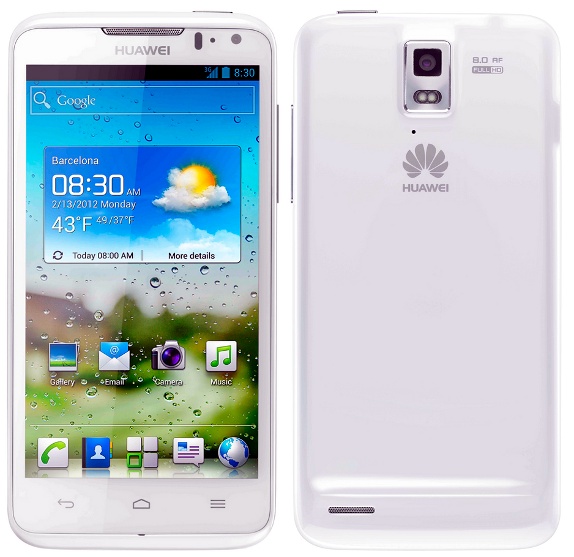 The K3V2 is a quadcore processor which comes in both 1.2 GHz form and the 1.5 Ghz. What makes them faster is that all the four A9 cores inside this beast are 64-bit compared to the 32-bit in its competitors. Another thing which caught me off guard is the 16 core GPU, and the Nenamark 2 benchmark whcih they showed at the conference left all other incloding the Galaxy Nexus and the ASUS Transformer Prime behind, which means it is even better than the Tegra 3 and gives twice the graphic performance of any other SoC!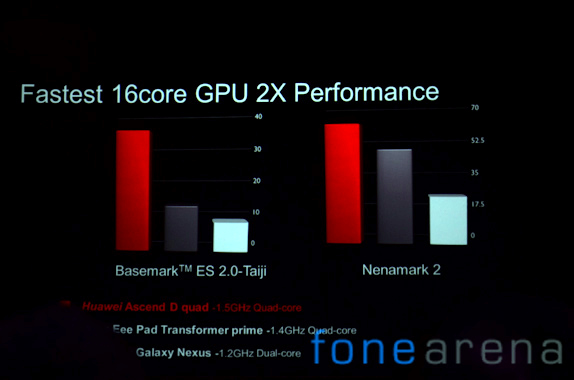 Now everyone might be thinking that the powerful processor will consume loads of battery, but Huawei announced their latest AI technology which decreases the battery consumption by about 30%. The Ascend D Quad with a 1800 mAh battery will be alive for 1-2 days without charging, well if this is true then this is the device which we have been waiting for. But we will be able to tell only after we test it ourselves. Well on paper this device looks really great! But let's see what happens when it comes out officially in Q2.
You can read about the specs and details of the Huawei Ascend D quad here