Home » Android, General, Rumors, Sony Ericsson
Sony Ericsson Launching PlayStation Phone Under XPERIA Family During MWC 2011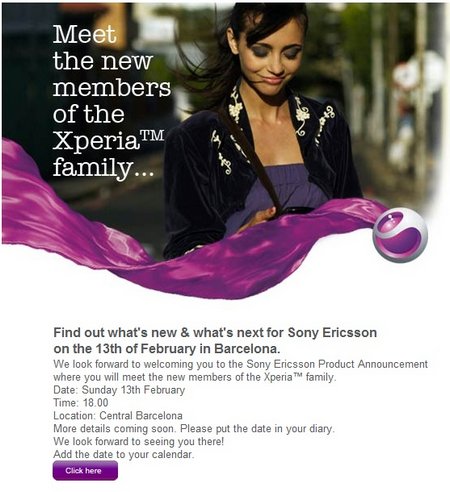 We heard a while ago that Sony Ericsson was planning to include their Playstation/PSP phone in the XPERIA family under the name of XPERIA Play. Now Sony Ericsson has confirmed the addition of new products to the XPERIA family.
The Sony Ericsson invite is for an event on 13th February in Barcelona. Sony Ericsson invites us to meet the new members of the XPERIA family.
We expect the devices to be the XPERIA X12/Anzu and the Playstation/PSP phone. The invitation is for the 13th so we think this would be for a preview of the devices as MWC only starts on 14th.
So this would be a preview to bloggers and VIPs and the announcement will be made during MWC 14-17th.