Home » MWC 2011, Rumors
Nvidia to launch Tegra 3 at MWC?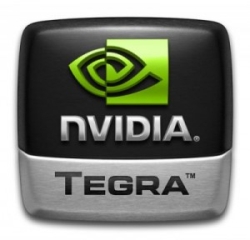 Rumors are always around us, and sometimes they come up with good and exciting news. Recently, LG launched the first ever smartphone with the Nvidia Tegra 2 processor, and as you may know that Nvidia Tegra 2 is a dual-core processor. You folks may have seen several devices at CES 2011 with the Tegra 2 processor, which indicates that the future is based on devices with dual-core processor. But it looks like Nvidia is thinking to change the future. According to Hexus, Nvidia will be launching Tegra 3 soon, maybe at the Mobile World Congress next month. As the Tegra 2 is the dual-core processor, Tegra 3 will be a successor to it and I think it will be a Tri-Core or Quad core processor. Nvidia didn't tell about any features of the Tegra 3.
Well folks, that's all we know about it. Let's wait for some official words from Nvidia, and I hope they will clear the air soon.