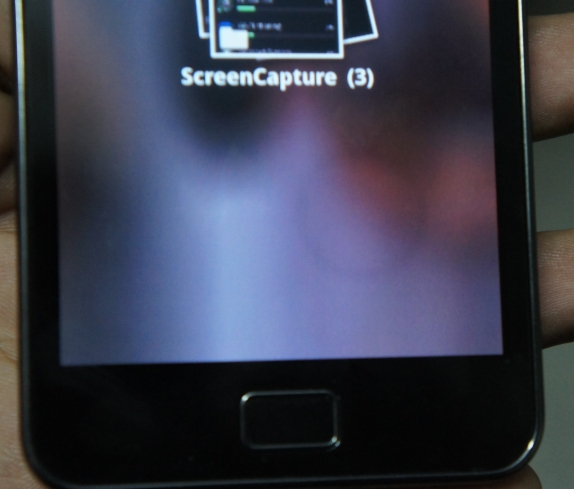 Looks like we have discovered yet another bug in the otherwise awesome SuperAMOLED Plus display of the Samsung Galaxy S2. A almost new unit we came across had this weird grey circle at the bottom of the screen.
We have heard about some users complaining about an yellow tinge in their screens but this is first time we are actually seeing a different problem. The user has had the phone for a couple of weeks now and this does not seem like something that will fix itself over a period of time. Just to add, this little circle is not visible to the human eye unless you are inside an application with a dark background like tweetdeck or gallery.  We tried getting our hands on a couple of other S2's and they did not have this issue.
Check out 2 more pics in the gallery below. Are you using a Galaxy S2 ? Do you have any issues with the display ?