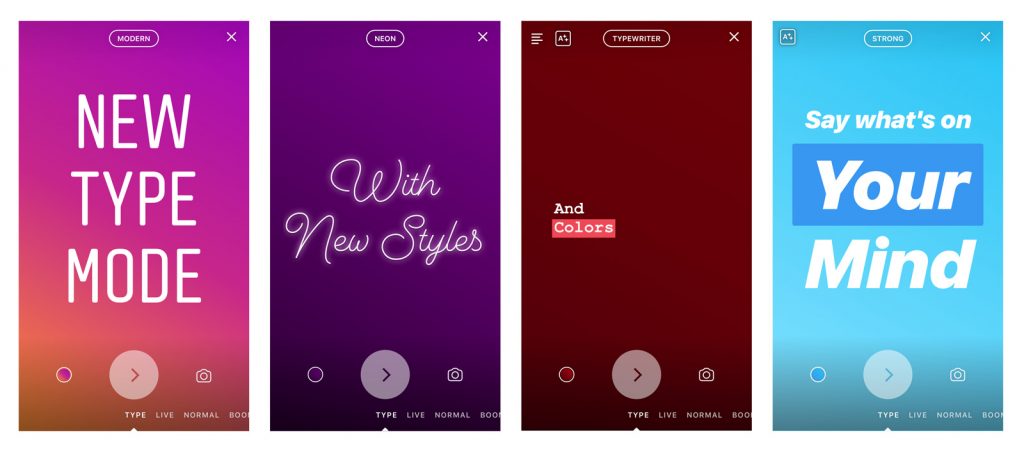 After  testing for a while, Instagram now gets text-only 'type-mode' stories feature. It is a new way of sharing stories with creative text styles and backgrounds without the need for photos or videos. 
Like with regular stories, once you open the camera within the Instagram app, you'll see "Type" next to "Normal" under the record button. Tap the 'Type' icon to write anything that you wish to share. Then, you can pick different background colors, highlight words and phrases or add a background photo. It also allows you to add new styles when adding text to any photo or video.
Like with the regular stories, the text-only 'type-mode' stories will also disappear after 24 hours. The company says that " you can write whatever comes to mind like your favorite lyrics, a silly thought or a random idea — and play with different styles to change the look and feel." The update with the latest feature is available for both Android and iOS with version number 30. Instagram recently rolled out 'Show Activity Status' letting you see when a user was last active.