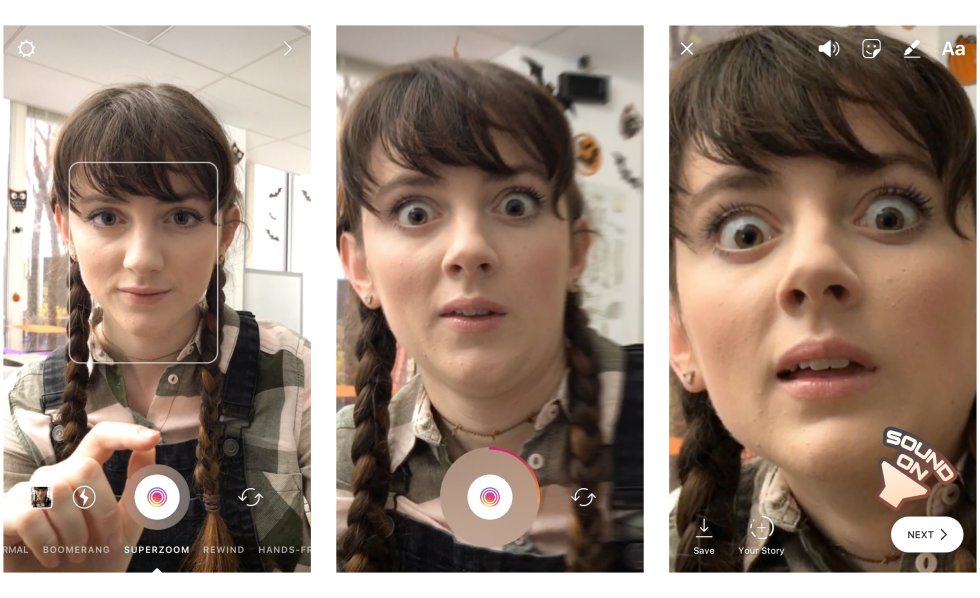 Just in time for Halloween, Instagram has rolled out a new update with Superzoom and Halloween inspired Face Filters and Stickers. This update comes two days after rolling out the 'go live with a friend' feature. This new update brings creative tools and a new camera format called Superzoom just in time for the Halloween.
Superzoom is a new camera format that lets you create short videos with funny noises dramatic sound effects. You will see the new Superzoom icon next to the Boomerang under the record button. Tap the Superzoom icon to record anything with automatical zoom in and suspenseful music. This feature lets you Superzoom anything- be it your selfie, your friend's goofy face and you can either send the recording as a direct message or add it to the story.

The Halloween stickers and face filters let you quickly turn your photos or videos into something spooky. You can turn yourself into a zombie, transforming from a vampire into a flying bat or getting lost in a mysterious fog. The Halloween themed stickers and face filters will be available from November 1st for both Android and iOS.