Hike Messenger has updated its app to version 5.0 that brings a UI revamp along with the Hike Wallet. With the latest update, Hike adds a total of 11 App Themes that are a combination of a colour and pattern.
There is a new addition of Night theme that helps you while using the app at night. It also saves battery at night as it reduces the glare coming off the screen. The Night theme can automatically turn on every night at 8pm if you select it from the Settings. Up next, the app is also getting a Magic Selfie feature that uses Machine Learning to enhance your skin tone.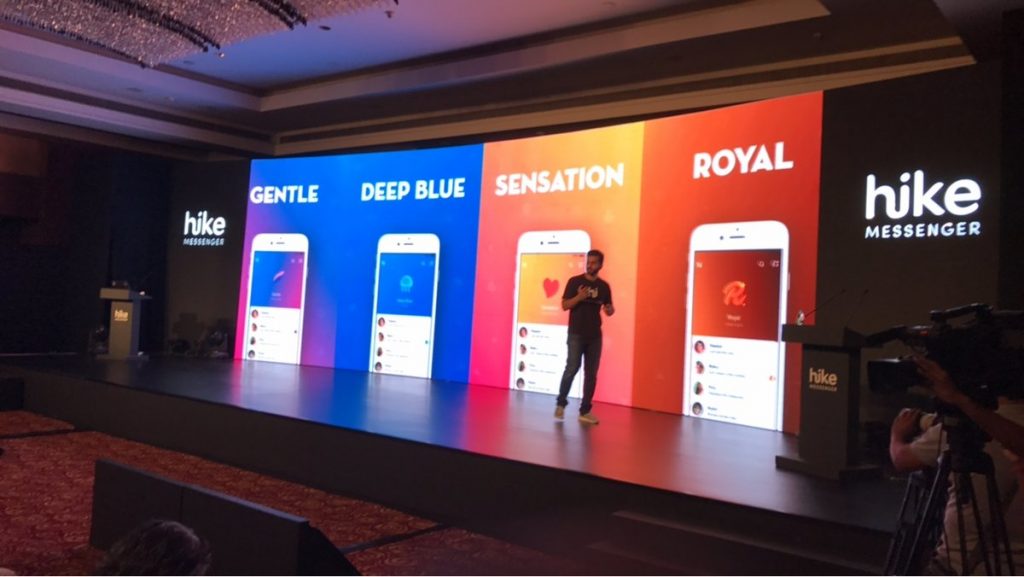 The highlight of the Hike 5.0 update is new built-in Hike Wallet that allows users to send and receive money. Hike Messenger has tied up with Yes Bank for UPI and wallet service. You can recharge phones and pay postpaid bill right from inside Hike. With the launch of Hike 5.0, Hike has also reduced the app size to just 25MB despite adding all these features and has also added 128-bit SSL encryption that ensures that communication across the air and wire networks, is completely encrypted.
Hike app also gets Blue Packets that can help you transfer money by. Users can choose from over 10 different crafted envelopes and also add a personalised message to it to celebrate those special occasions. A Blue Packet can be sent to an individual or even a group of friends. If you give Blue Packets to a group of your friends, you can have a little fun and select how many people in the group should get it. It works on a first come first serve basis and a Blue Packet when sent expires in 24 hours!
 Kavin Bharti Mittal, Founder and CEO, Hike Messenger said,
With Blue Packets, we're going to change the way people send and receive money. We believe we can make that experience fun and also a new form of messaging. Can money be the new Sticker? We believe so. That's the idea. Our users celebrate so many special moments in their lives. It could be from a simple Thank You or Congratulations to a Happy Birthday. We hope with Blue Packets we can give our users a new avenue to express themselves. We're really excited about the possibilities with this and can't wait to see how people use it.