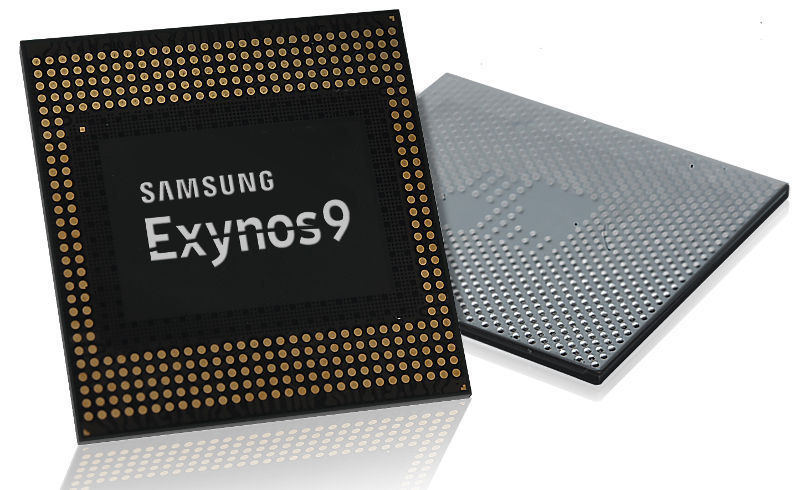 Samsung has made the Exynos 9 Series 8895 official, as it had promised. It is based on 10-nanometer (nm) FinFET process technology, compared to 14nm process the Exynos 8 Octa 8890 was based on. This uses four of the company's 2nd generation custom designed CPU cores and four ARM Cortex-A53 cores.
The new Exynos 9 with custom CPU cores will offer 27% higher performance while consuming 40% less power when compared to 14nm technology, says Samsung. It is also the first Samsung SoC in the premium line-up to include gigabit LTE modem that supports five carrier aggregation, or 5CA.
It has LTE Cat.16 modem that offers maximum download speed of up to 1Gbp (Cat.16) and upload speed of up to 150Mbps (Cat.13) with 2CA, packs the latest ARM's latest Mali-G71 GPU and supports up to 4K Ultra HD (4096×2160) display resolution for 4K UHD VR and gaming experience, video recording and playback at a maximum resolution of 4K UHD at 120fps.
It will support eMMC 5.1, UFS 2.1, SD 3.0 storage, LPDDR4x memory, Rear 28MP, Front 28MP and 28MP+16MP Dual Camera.
Samsung said that the Exynos 8895 has a separate processing unit for enhanced security solutions required for mobile payments that use iris or fingerprint recognition as well as an embedded Vision Processing Unit (VPU) that can recognize and analyze items or movements for improved video tracking, panoramic image processing, and machine vision technology.
Samsung said that the Exynos 9 Series 8895 is currently in mass production. It is said to be used in the upcoming flagship Galaxy S8 smartphone that is expected to release in March.
Commenting on the new Exynos 9 SoC, Ben Hur, Vice President of System LSI marketing at Samsung Electronics, said:
In addition to being built on the most advanced 10nm FinFET process technology, the new Exynos 9 Series 8895 incorporates Samsung's cutting-edge technologies including a 2nd generation custom CPU, gigabit LTE modem, and more. With industry leading technologies like VPU, the Exynos 8895 will drive the innovation of next generation smartphones, VR headsets, and automotive infotainment system.