In a major roadmap leak in the UK several unreleased devices such as the Nokie E7, HTC Gold, Acer, Vision, Samsung i8700 Cetus have been leaked. Even a Blackberry 9300 Curve has been spotted.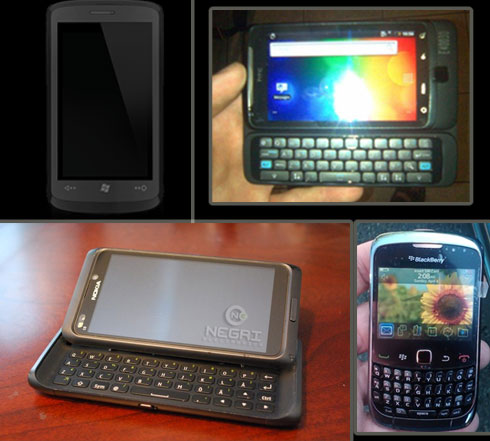 Speaking of Nokia the rumoured N9 / N8-01 could finally be released as a E7 as we told you before.  The E5 and X2 are expected to be released soon. The E7 will hit UK only in November.
The HTC Vision which is a Desire with a QWERTY might arrive in October.
HTC Gold might be the Mondrian and the first Windows Phone 7 Handset.  It is expected to arrive in November
Another surprise is the Samsung i8700 Cetus which is expected to run on the Bada OS
Please Note that this is the information shared by the blog who claims its a reliable source but this might be a false report too. But we are already in July so we will know soon if it was a false alarm or real one !
via OMIO