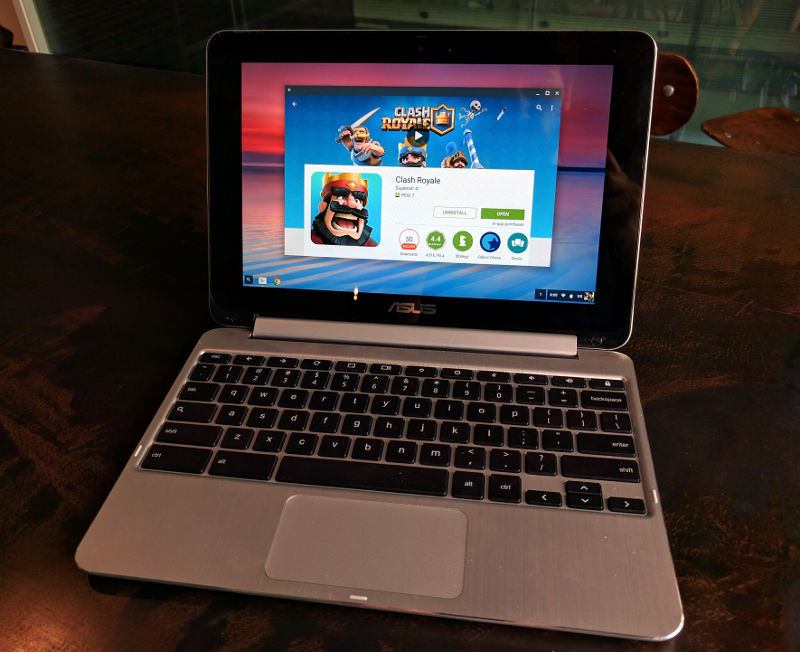 At the Google I/O last month Google announced that the Google Play Store and Android apps will be coming to Chromebooks starting from mid-June. Today, with the developer version of the Chrome OS v53, the Asus Chromebook Flip has received the Google Play Store so that users can install Android apps easily.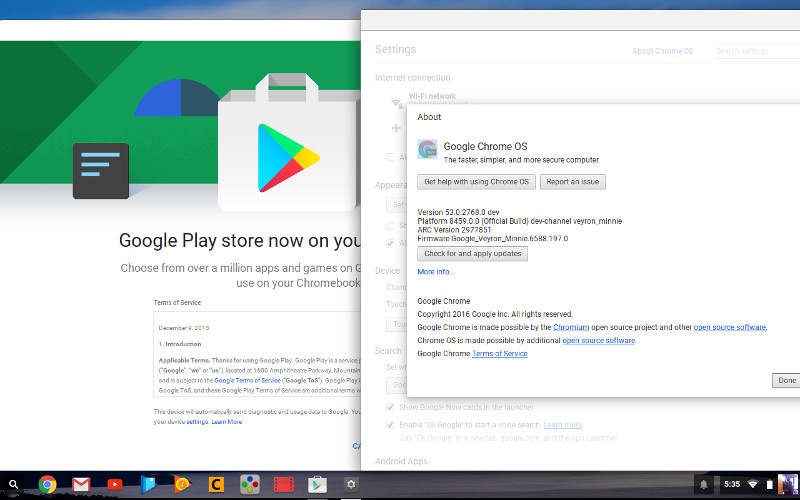 The latest developer build of the Chrome OS should also bring Google Play Store to the Chromebook Pixel (2015) and Acer Chromebook R 11, as Google had promised earlier but some are reporting that it doesn't work on these Chromebooks yet.
Older Chromebooks will get the Google Play and Android apps later this year. Google already confirmed that it is working with several partners to launch new devices specially designed for Play. It demoed the feature at the Google I/O, check out the official video below.