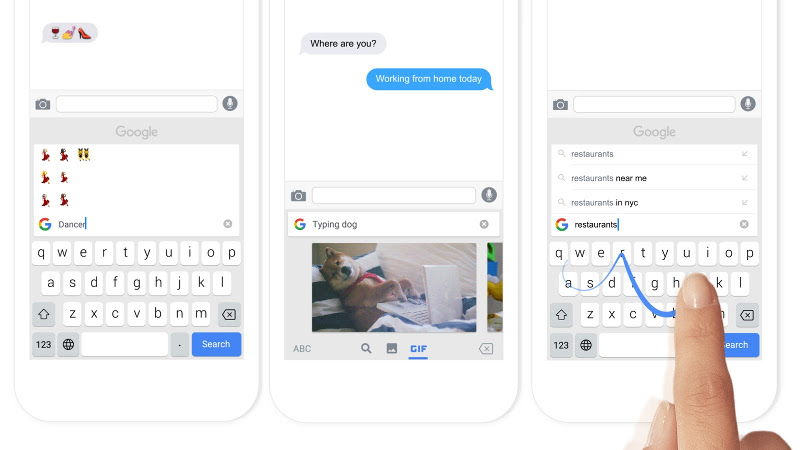 Google has released Gboard, a new keyboard app for iOS devices that lets you search and send information, GIFs, emojis and more. You can also use Glide Typing by sliding your finger from key to key instead of tapping.
Highlights of Google Gboard for iPhone

Search and send anything from Google: Nearby stores and restaurants, Videos and images, Weather forecasts, News and articles, Sports scores and anything else you'd search on Google
GIFs – Search GIFs for the best reaction
Emoji Search –  Find the perfect emoji, faster
Glide Typing — Type faster by sliding your finger from letter to letter
Google says that when you do a search, Gboard sends your query to Google's web servers so Google can process your query and send you search results. It also sends anonymous statistics to Google to help diagnose problems when the app crashes and to let them know which features are used most often, but it doesn't send the words you type since they are stored in the phone.
Download Gboard (Free) – iPhone and iPad (US only)