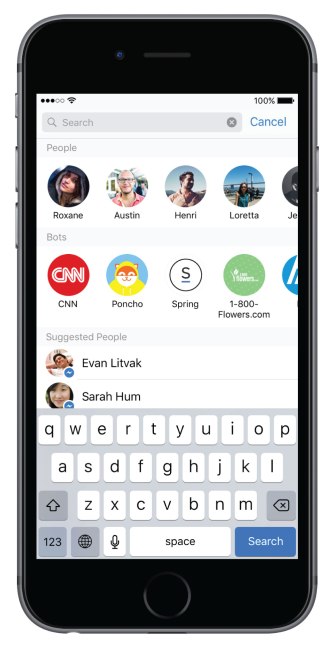 Facebook, at its F8 developer conference has officially announced a new Messenger platform that will allow developers to build bots right inside Messenger. This will bring an array of new functions to the popular instant messaging app from Facebook.
The tools announced today includes an API that allows developers to build chat bots for Messenger and chat widgets for the web. A bot is essentially an app that offers information like weather, news and traffic updates, provide shipping notifications  and so on, from inside Messenger. It will send links, show images and provide detailed descriptions of items, services or features. Bots come with the ability to "learn" from your conversations and improve its responses as you keep using them over a long period.
The Bot API platform is aimed at getting over 900 million monthly active Messenger users beyond friends and interact with businesses. Starting today, all developers and businesses will have access to documents to build bots for Messenger and submit them for review. Facebook said that it will gradually accept and approve submissions. Facebook has been striving hard to position Messenger more than just a chat platform with new updates, integrations and features.
[HTML1]