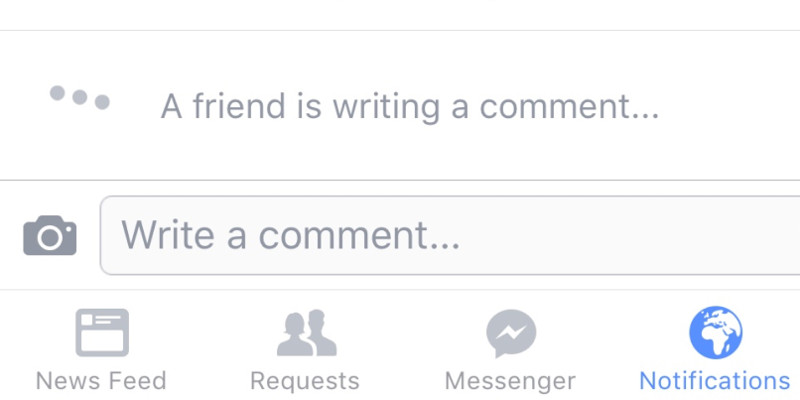 Facebook has announced that it is testing real-time comments that will let you know when a friend is writing a comment, in real time on the web and in Facebook app for iOS. This feature is already available in several messaging apps such as WhatsApp, Google Hangouts and more.
Facebook recently introduced Security Checkup tool for Android for easy access to security controls and also tweaked News Feed to run better on slower mobile connections. Earlier this month it rolled out new live video feature on their iPhone app, new Collage feature for iPhone users and also started testing a new design with new sharing feature on iPhone and Android.
Regarding this new feature, Facebook said:
News Feed is a place to stay up to date with your friends and family. We've heard from people that they want their experience on Facebook to reflect the real time conversations they have. So we are testing adding a line above the comment box of a post that indicates when a friend is typing. This is to help people have real-time conversations with friends and family.