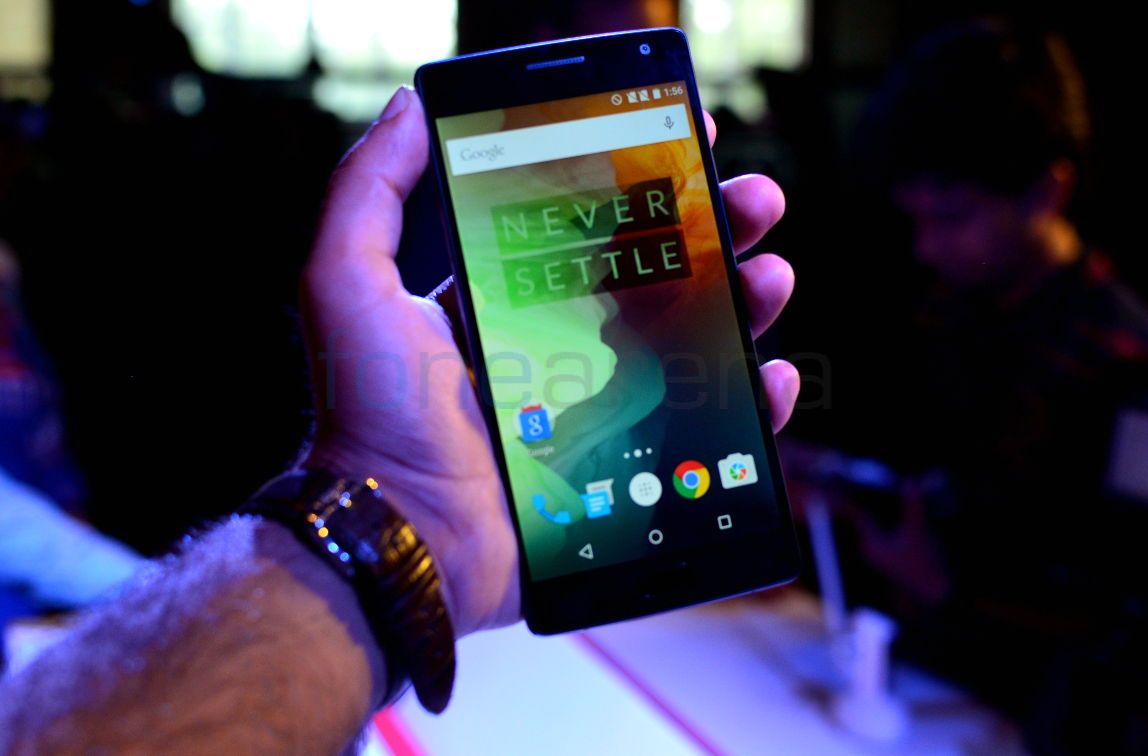 OnePlus just announced that it will hold the first open sale for the OnePlus 2 smartphone in India on October 12th. The OnePlus 2 went on sale in India back in August for Rs. 24,999 and is currently available for purchase only with invites on Amazon. It has scheduled an event in Bangalore on October 12th to announce The Next Big Step.
An Open sale lets you purchase the OnePlus 2 smartphone without any invite, so if you are waiting to get the smartphone, this is the time to grab one. The sale would be for limited quantity which is expected to stock out quickly given the high demand for the phone, says the company.
The OnePlus 2 open sale in India happens between 12:00 and 1 PM on October 12, 2015, Monday on Amazon.in. We already know how fast smartphones sell out during flash sales in India, so get ready to buy the smartphone immediately after the sale opens since the stocks are limited. You can purchase only one unit for an Amazon account, said the company.
[Update: OnePlus has also announced open sales for global customers on the same day for one hour in different time zones. For Asia it is 12:00-13:00 HKT, Europe it is 12:00-13:00 CEST and for North America it is 12:00-1:00 PM PDT. Sale will happen at oneplus.net and maximum is 2 phones per order is allowed and there is no limit to the number of orders you can place, said the company.]