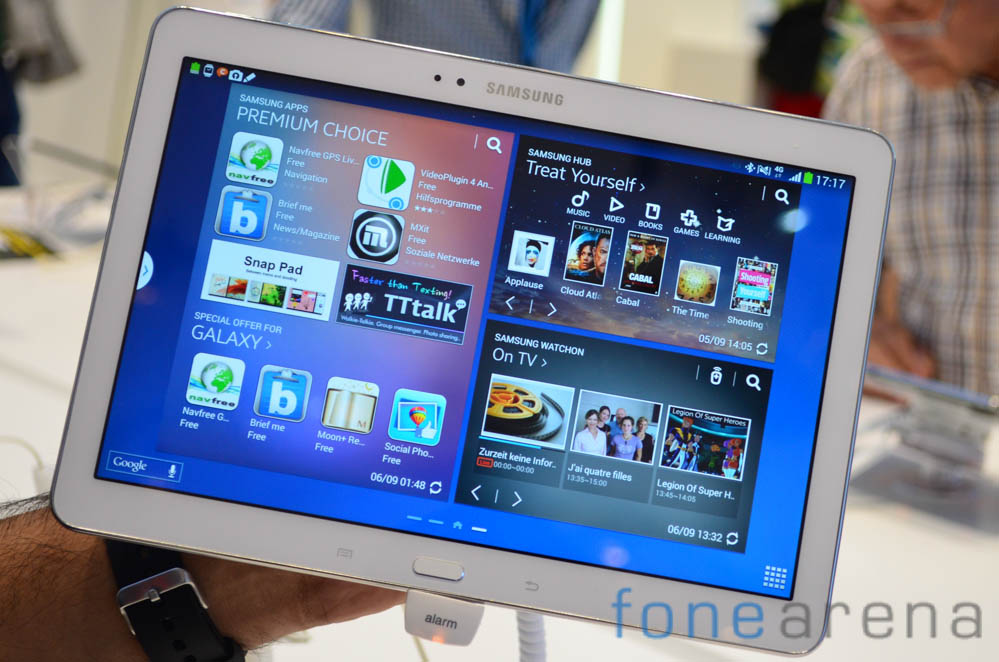 Samsung has sold 40 million Galaxy tablets in 2013, according to a recent report from a Korean publication, Financial News. Back in November at the Analyst Day 2013, Samsung announced that it aims to sell 40 million tablets and over 100 million Galaxy S and note devices in 2013. Now it aims to sell 100 million tablet in 2014, according to this report.
The Samsung has shipped over 12 million Galaxy Tablets during Q4 2013, and the sales were boosted by the Galaxy Note 10.1 (2014 Edition) launch in the last quarter.  Samsung shipped 9.1 million tablets in Q1 2013, 8.4 million in Q2 , and 10.5 million in Q3, which bring the total to 40 million. Earlier this year Samsung released the Galaxy Tab 3 series in both 7-inch and 8-inch variants, which could have contributed to boost up the Q4 sales. Since the year has not ended, Samsung might reveal the sales figures official in January.
According to earlier rumors Samsung plans to release the Galaxy Tab Pro 8.4 (SM-T320), Galaxy Tab Pro 10.1 (SM-T520/T525) and the Galaxy Note Pro 12.2 (SM-P900/P905). It is also rumored to launch the Galaxy Tab 3 Lite, which would be the cheapest tablet in the Galaxy series. With these tablets slated for 2014 launch, Samsung might achieve the 100 million sales mark in 2014.