At IFA 2013 in Berlin, which was held during September, Sony launched their latest flagship Android smartphone – Sony Xperia Z1 and a couple of WiFi enabled QX series lens. Sony's QX 10 and QX 100 received a lot of acclaim from the industry and are now all set to receive a firmware update. According to Engadget, the update will be coming to the two lenses sometime in January and the update is expected to improve the camera performance.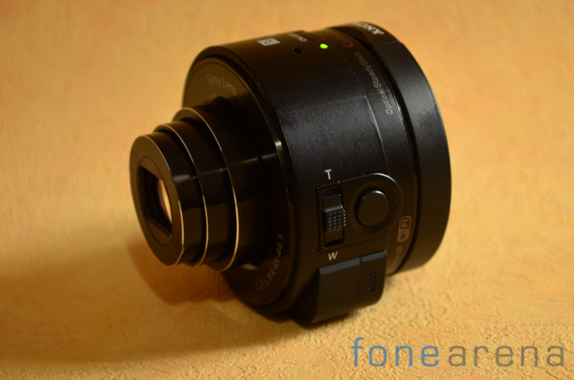 With the update, the ISO sensitivity is expected to improve as the QX10 and QX100 will get ISO options till ISO 3200 and ISO 12800 respectively. Higher ISO options allows for better photos in low light conditions. The update will also bring 1080p wide screen recording to the QX10 and QX100. The QX100 will alone get a shutter priority mode which can help you take better long exposure shots.
The companion app for Sony QX cameras – PlayMemories Mobile for both Android and iOS will also receive an update and in the new version 4.0, there will be a quick photo browse option for easily checking out recent photos. Alongside the quick photo browse option, the iOS app will also get speed improvements and Sony have said that the connecting time between the QX lens and iPhone. The latest version of PlayMemories Mobile is already available in the iOS store.
Apple App Store | Google Play Store