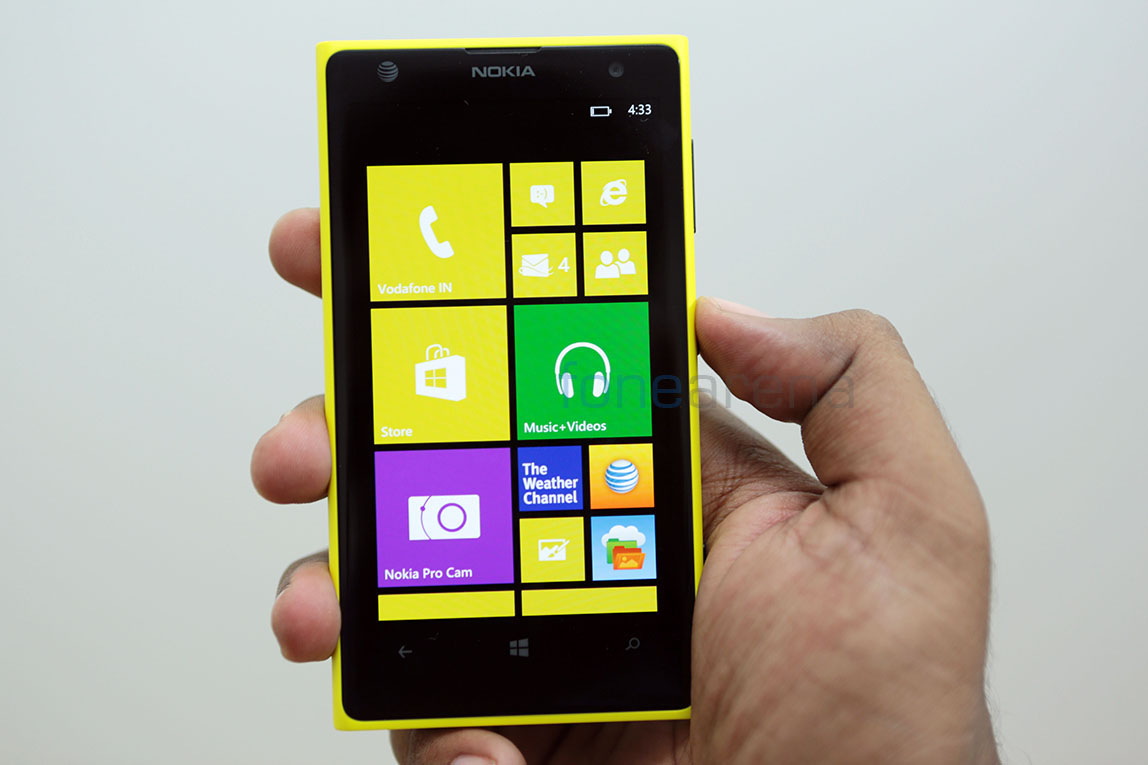 Nokia India has introduced buyback offer for the Lumia 1020 smartphone. The company first introduced Buyback offers for the Lumia 520 and Lumia 620, and later extended it to the Lumia 925 and Lumia 625. In the Nokia Lumia Smart Buy Back offer users get Rs. 13,500 discount on Lumia 1020, in exchange for old smartphones. Since Nokia offers discounts on MRP of Rs. 49,999 instead of MOP, so the effective price after the discount is Rs. 36,499. Nokia still continues the offer on the Lumia 520, 620, 625 and the 925.
According to the Nokia India website these are the Smartphones that are eligible for the buy back offer:
Blackberry – Q10, Z10.
Samsung – Galasxy S1/S2/S3/S4, Note I, Note II, Glaxay Grand, Quattro, Galaxy Core.
Nokia – Lumia 625, Lumia 820, Lumia 920, Lumia 925.
Sony – Xperia Z, Xperia ZR, Xperia ZL, Xperia Z1, Xperia C, Xperia M, Xperia SP.
HTC – Butterfly, 8X, 8S, One, One X, Desire 500
Apple – iPhone 3G/3GS/4/4s
Others – Micromax Canvas HD / 4, LG Google Nexus 4, Lenovo K900.
The offer is available in all leading stores across India, and also from the Nokia Online Ship. This is a limited period offer. Nokia already offers 6 large sized photos (2 of 12x24inch and 4 of 10x8inch) absolutely free of cost for Lumia 1020 buyers.