Home » Android, India, News, Samsung
Samsung leads the Indian tablet market as shipments surpass 1 million again in Q2 2013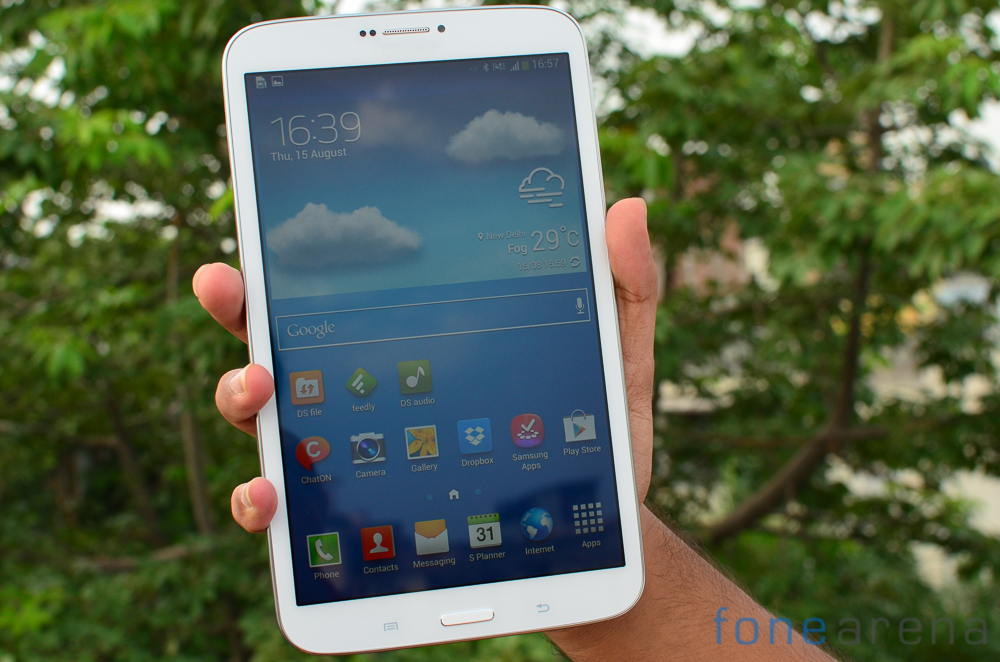 Samsung is leading yet another consumer electronics segment in India, and this is after conquering the mobile category. Yes, the company is now leading the rapidly growing tablet segment too, with 21% of marketshare according to CyberMedia Research's analysts. The overall tablet market too has massively improved in India, with about 1.15 million shipments in the last quarter – Q2 of 2013. This is a 27& QoQ increase and a huge 107% increase year-on-year. But the Indian market is predominantly 7 inch and other similarly sized small tablets, with about 70 vendors actively part of the whole market making it highly fragmented.

The above image shows you how much the Tablet market has grown when compared to the same quarter previous year. But even more surprising is the list of top three Tablet vendors in India -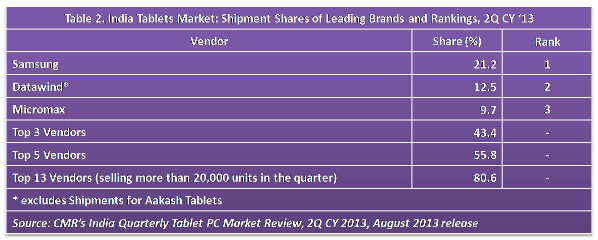 You read that right. Datawind, the manufacturer of the popular and cheap UbiSlate tablets is the second most popular vendor in the Indian market, with about 12.5% marketshare, right next to Samsung. All the more surprising fact is that these numbers do not take account of the Aakash tablet, which spurred a huge amount of pre orders and subsequently disappointment. The third player in the market is Micromax, who is also incidentally the no. 2 smartphone manufacturer in India. The Funbook tablets are possibly the reason for Micromax's third place.
Apple, which actually invented this category is no where to be seen on the Top 3, but we at least expect it to be part of the Top 5. The Top 5 vendors contribute more than 50% of the shipments and the Top 13 contribute almost 80% of it, which is not surprising at all.
CMR analysts also note that this is the first quarter where Dual SIM Android tablets started entering the segment. This is possibly the reason for the decent 27% growth when compared to the previous quarter. The analysts also expect some kind of consolidation to happen in the market once BIS approval is made mandatory. This government approval might mean that the number of vendors will reduce massively once implemented. That said, we expect the tablet market to increase even further as 7 inch tablets with 3G and Dual SIM functionality further go down the price range. India has clearly shown itself as a Phablet market and there is good reasons to believe that it will translate to calling tablet sales too.