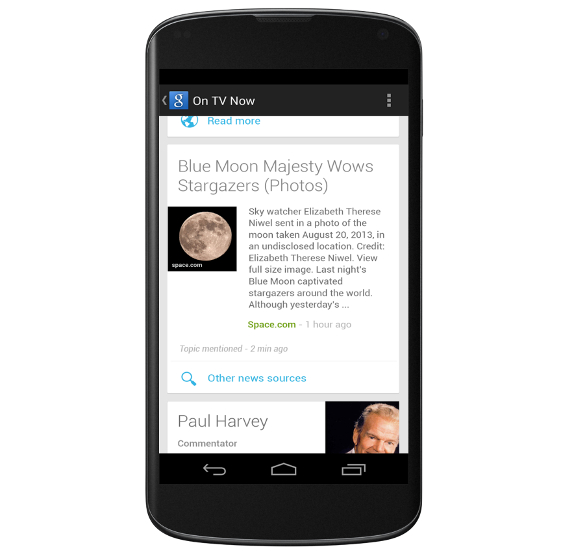 Google has started rolling out a new update for Google Search for devices running on Android 4.1 and later. This brings lot of new cards including Car rentals card, Concert ticket card, Commute sharing card and lots more. This also has improved public transit cards that now informs about last train or bus. It also lets you set reminders while you search.
New features in Google Search for Android
Car rentals card – Get reservation details and directions to the rental center
Concert ticket card – Google Now keeps your concert ticket ready when you arrive at the venue
Improved public transit cards – Google Now will now inform you about the last train or bus to home
Commute sharing card – Choose to inform your loved ones that you are on your way home. People or circles you share your commute with are notified. (Enable from Menu > Settings > Google Now > Traffic.)
Set reminders while you search for music artists, movie actors, filmmakers and TV  with the remind me button
Updated TV card now tells you about the news mentioned and music playing in the TV show you're watching
NCAA football scores
The new Google Search update for Android is currently rolling out for Android 4.1+ over Google Play. Some cards are available only for U.S. users currently.