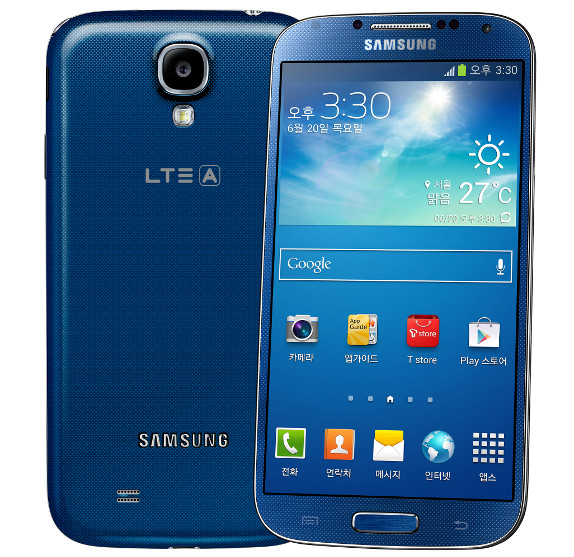 Samsung has just announced that it has the world's first commercially available devices(new Galaxy S4s and S4 minis) that can seamlessly do handover between two different LTE networks(based on TDD and FDD). This news comes at a time when most companies and their multimode LTE chipsets are gearing up for LTE Advanced support. Qualcomm had announced last year that they will bringing a truly global LTE chipset with support for both TDD and FDD LTE variants, with the MDM9x25 series of modems, but Samsung seems to have one-upped them, not for a dual mode TDD-FDD LTE chipset, but for this "seamless handover" technology.
First up, some information on "handover"s. Usually, when a phone is moving from a cell to another, the process of "handover" happens, to facilitate uninterrupted signals(voice and data) throughout usage. This is the reason why some calls get dropped when you are traveling in fast moving vehicles. Also, a handover is usually possible only within networks of the same type, and that's exactly why Samsung is boasting about their new tech. Speaking on this occasion, one of Samsung's CEOs JK Shin says –

Currently, there are two types of LTE networks deployed, and while companies plan to adapt to the conditions with in-built multi mode chipsets, interoperability is something new. Called as Time Division Duplex LTE, this technology enjoys the most popular implementation worldwide, but there are widespread FDD networks too, especially in the USA that need device support. The advantages/disadvantages are much debatable much like the earlier days of GSM, technology like multi mode chipsets are more than welcome as a solution.
Samsung plans to roll out new Galaxy S4 and S4 mini devices with these dual mode chipsets built in, and to illustrate the advantages of these devices more –
In addition, the seamless handover will enable a true global LTE roaming solution, enabling users to enjoy fast and rich multimedia data communication wherever they are. For mobile operators, use of both TDD-LTE and FDD-LTE frequencies can help them effectively manage data traffic and sustain quality of service. For example, mobile operators can allocate data traffic from FDD-LTE frequency to TDD-LTE frequency when FDD-LTE frequency is heavily loaded.
Not bad at all. Here's to hoping more companies implement this technology for a faster mobile future.
Source Samsung