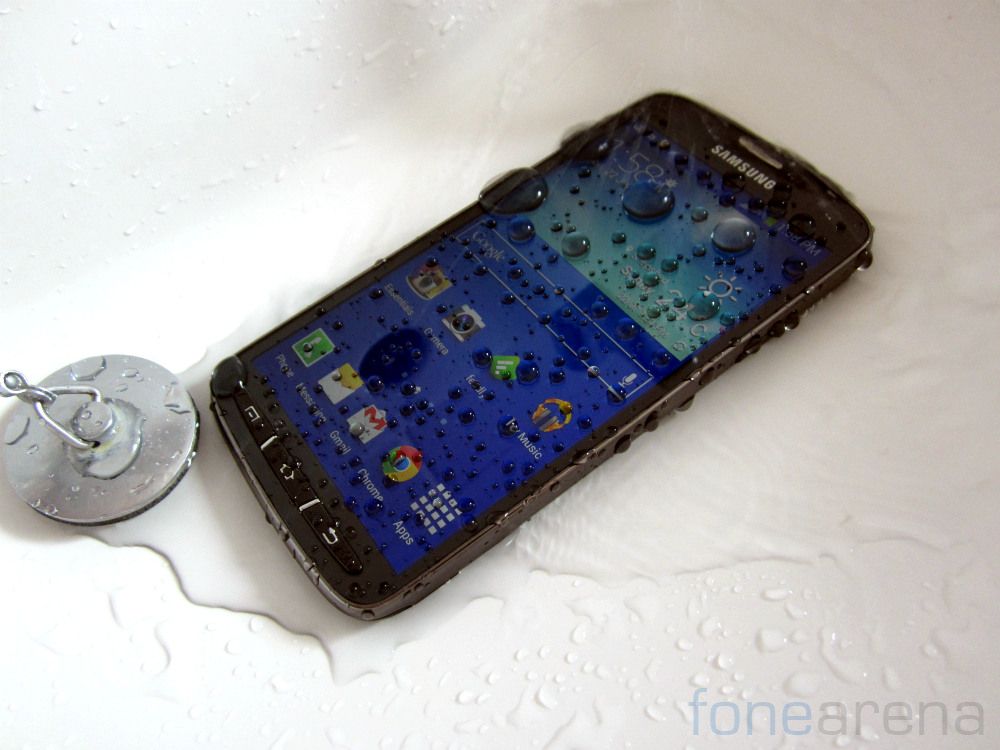 Samsung's Galaxy line of phones is arguably the most popular mobile brand on the planet right now, with the Galaxy S4 selling 20 million units worldwide since its launch just a few months ago. Keen to capitalise on the buzz surrounding the iconic name, the Korean company has expanded the portfolio with spin-off devices, including the Galaxy S4 Mini, Galaxy S4 Zoom and Galaxy S4 Active. While the two former phones do little more than exploit the name to gain attention, the S4 Active offers the same power as the original S4 model – with the bonus of carrying IP67 certification, which means it is dust and water resistant. Does this make it a better choice for prospective purchasers, or is this sporty variant not worth bothering with? Keep reading to find out.
Design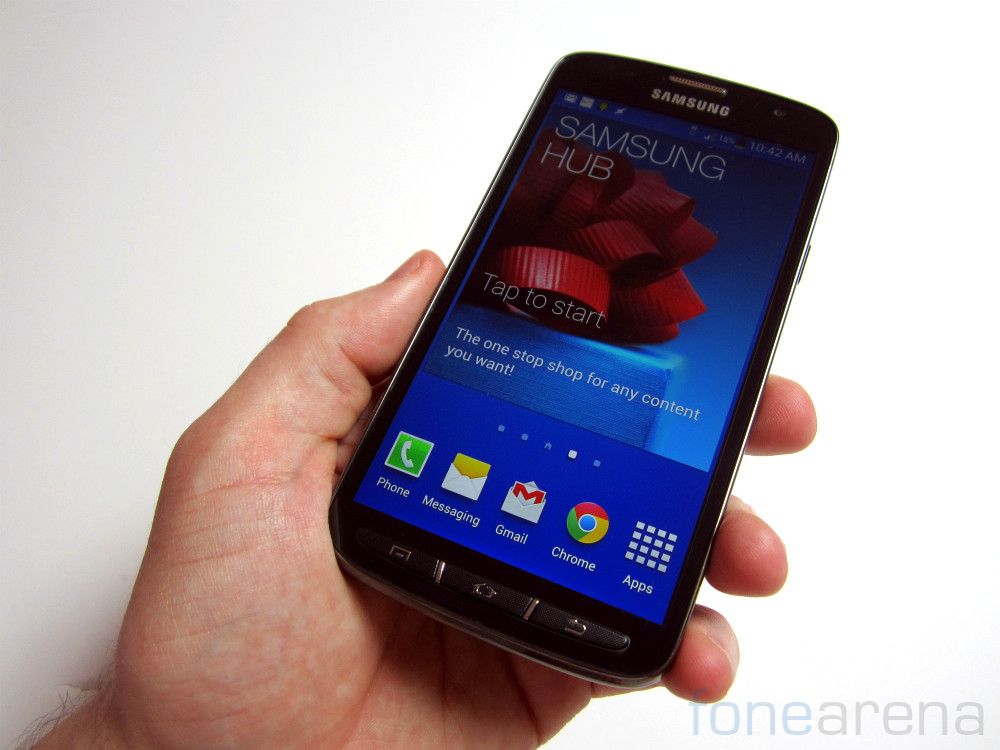 Despite possessing a water and dust proof casing, the Galaxy S4 Active has the same thin and lightweight design as the standard S4. It's just over 9mm thick and is just a tad longer than the S4 itself.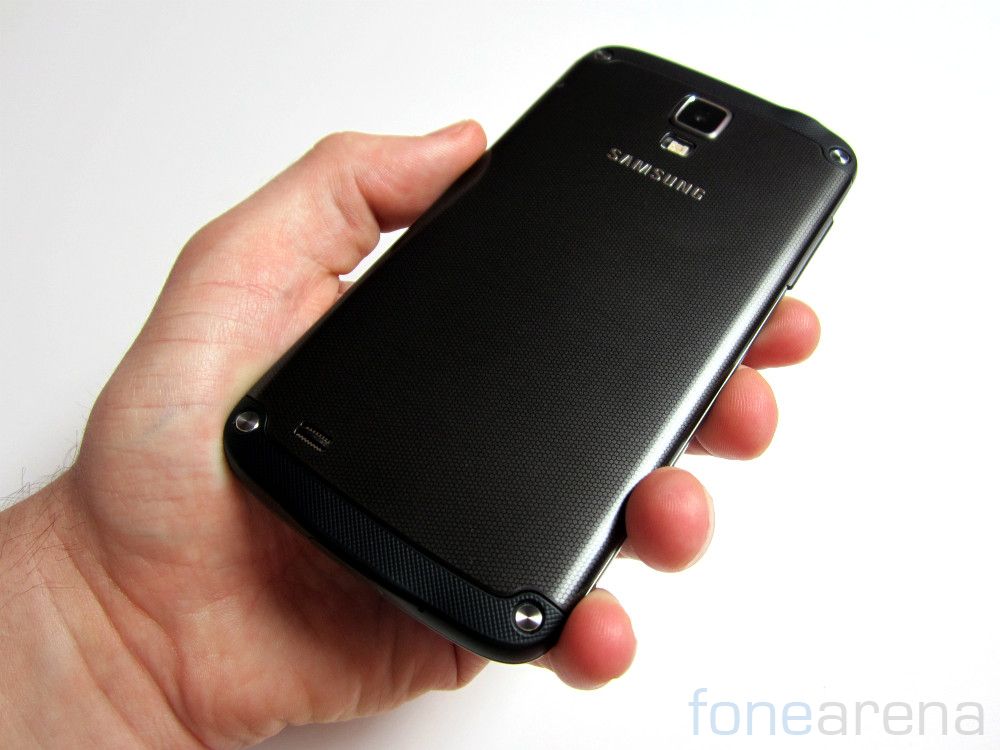 However, the shiny back panel has been replaced by a honeycomb-patterned cover, bookended by two rubber-coated plastic sections which provide a little bit of protection should you accidently drop the device. However, before you get too slapdash, it's important to remember that this device doesn't have the same kind of shock protection of other toughphones, despite what those metal screws on the back might suggest – they're there for show more than anything else.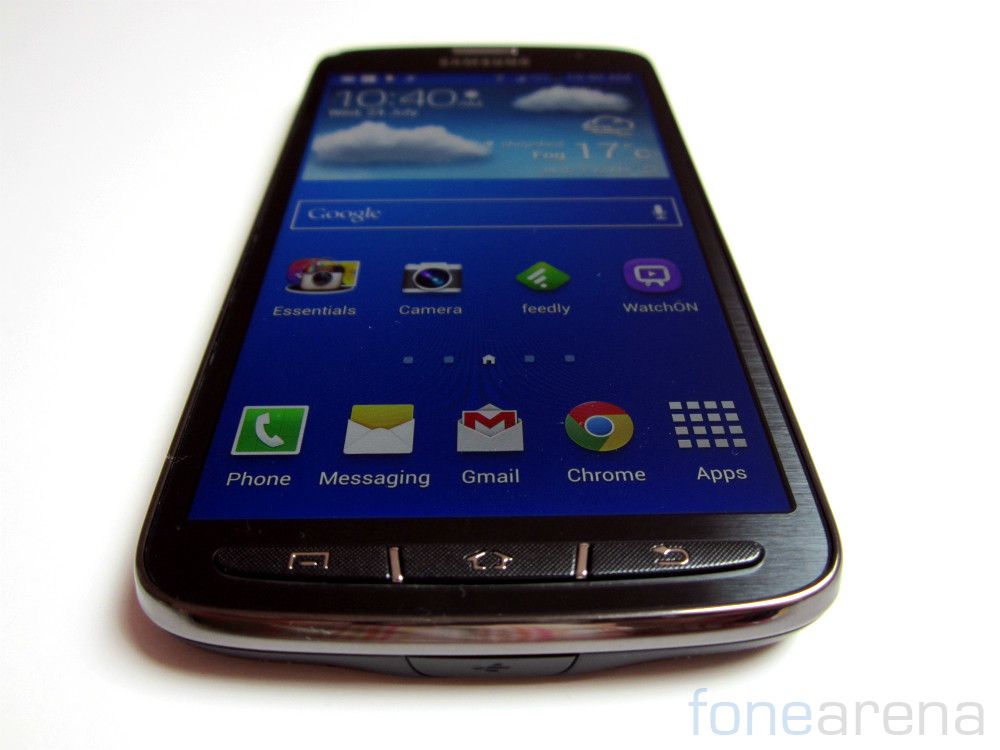 Another change is the substitution of the two "menu" and "back" capacitive touch-sensitive buttons below the screen for physical keys – a necessity when you consider that a wet touchscreen is a useless touchscreen. Continuing with the water-based theme, the Micro USB port on the base of the device is covered by a rubber panel which keeps liquid (and dust) at bay.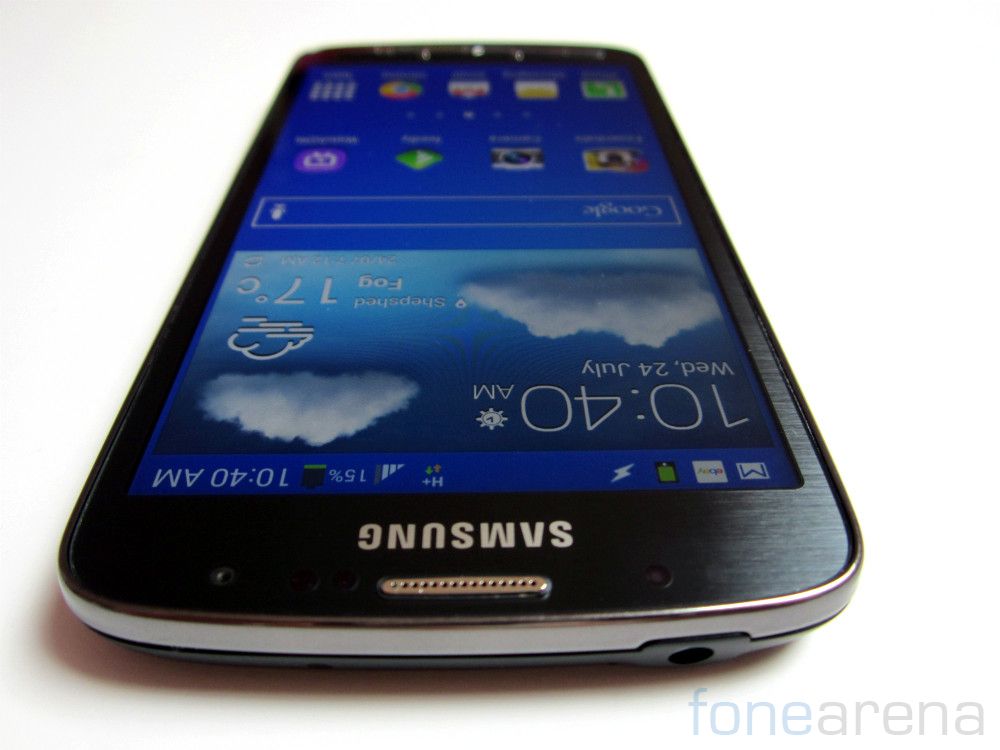 It's quite fiddly to locate but gets the job done – mercifully, the 3.5mm headphone socket on the top of the handset doesn't require a cover.
Display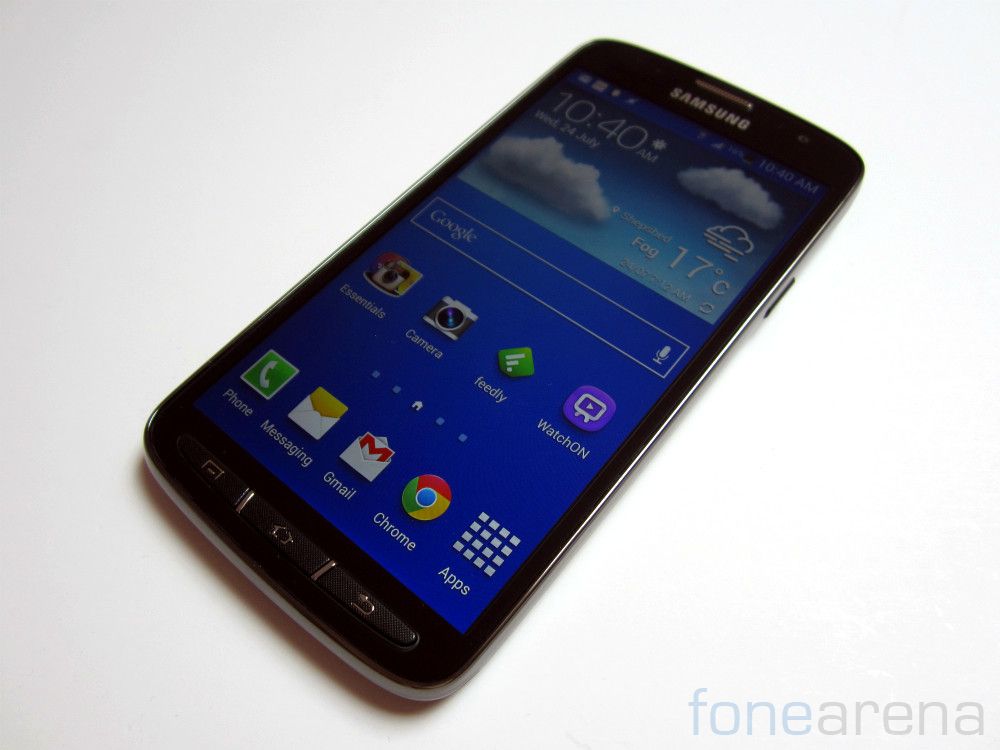 Although the S4 Active has the same 5-inch, 1080 x 1920 pixel resolution screen as the original S4, this time around its TFT technology which is providing the visual goods and not Super AMOLED. AMOLED screens tend to provide deeper, more convincing blacks and brighter colours, but are prone to inaccurate replication of hues. TFT screens are, by and large, better at representing colour, although black areas aren't as deep or striking.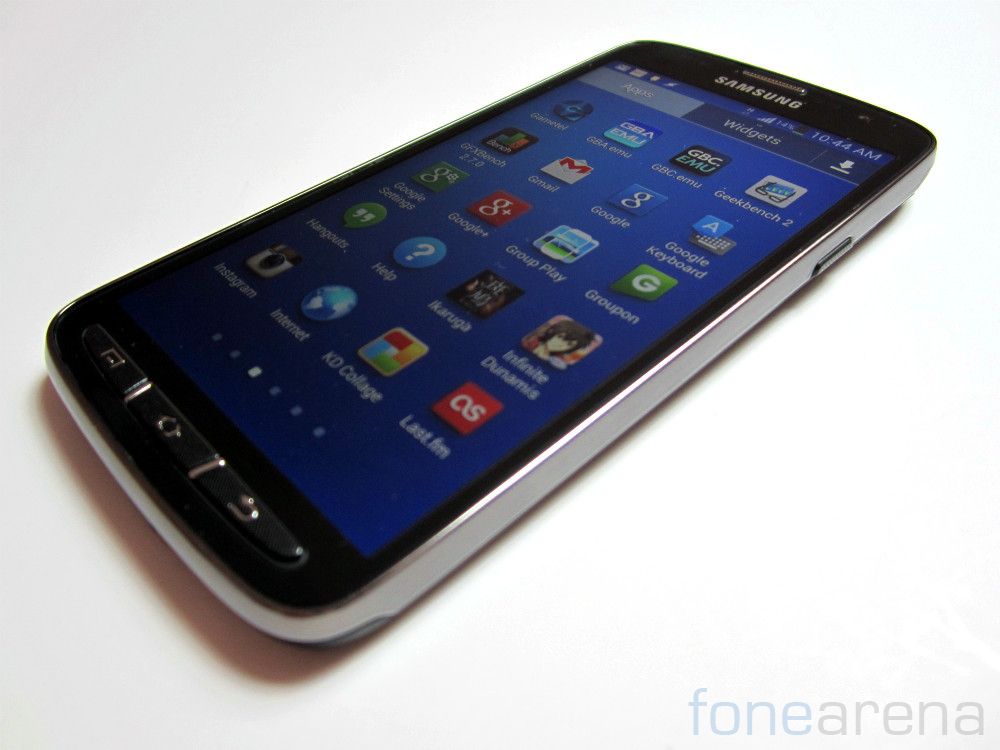 Despite the change of panel, there's little reason to grumble with the display on the S4 Active – it's pin-sharp and packs a real punch.
Software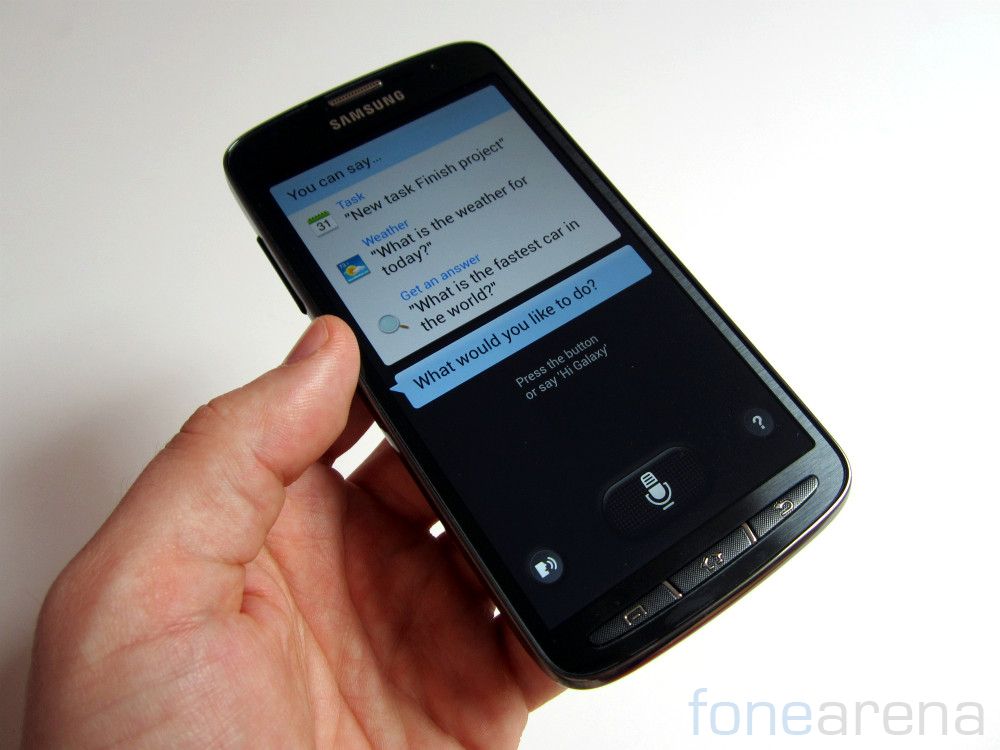 The S4 Active comes with Android 4.2.2 out of the box, which means that its on the cutting edge of Android software right now. 4.3 is around the corner, and when you consider that a version has already leaked for the standard S4, an update shouldn't take long to appear on the Active, too. Samsung hasn't been the quickest at getting updates to its phones so it's refreshing to see that it is trying to maintain pace with its latest devices.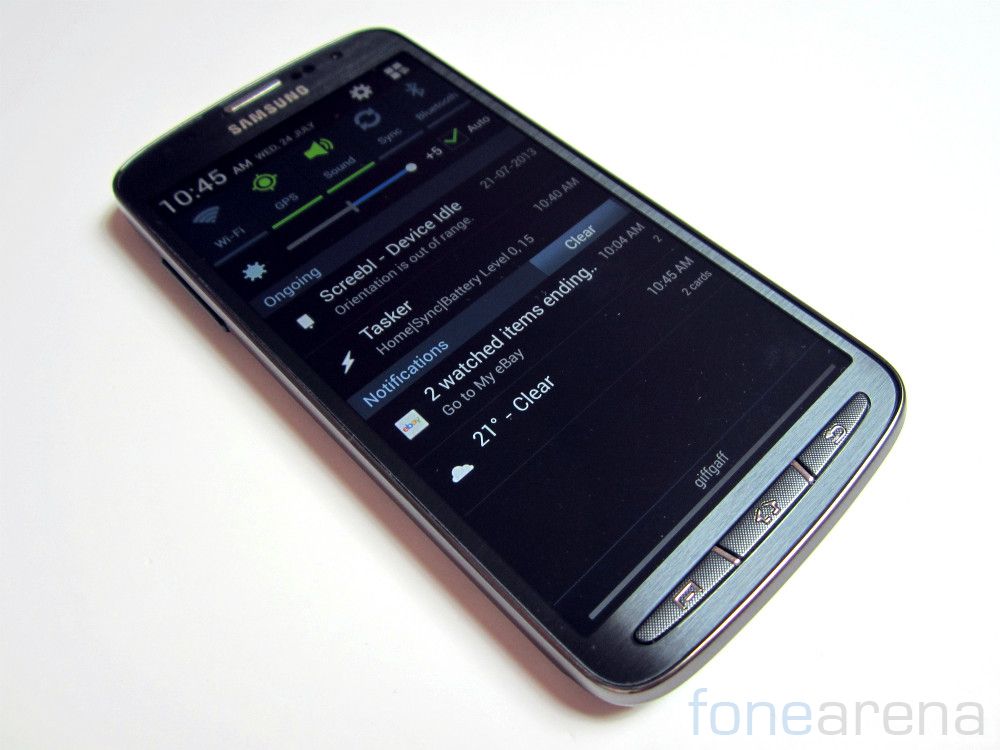 Sitting atop the standard Android interface is Samsung's custom TouchWiz UI, which offers an impressive selection of exclusive elements. Smart Screen is a group of different features which use the phone's 2 megapixel front-facing camera to detect if you're looking at the display. It's not entirely successful however, and chances are you'll end up disabling it after a few hours.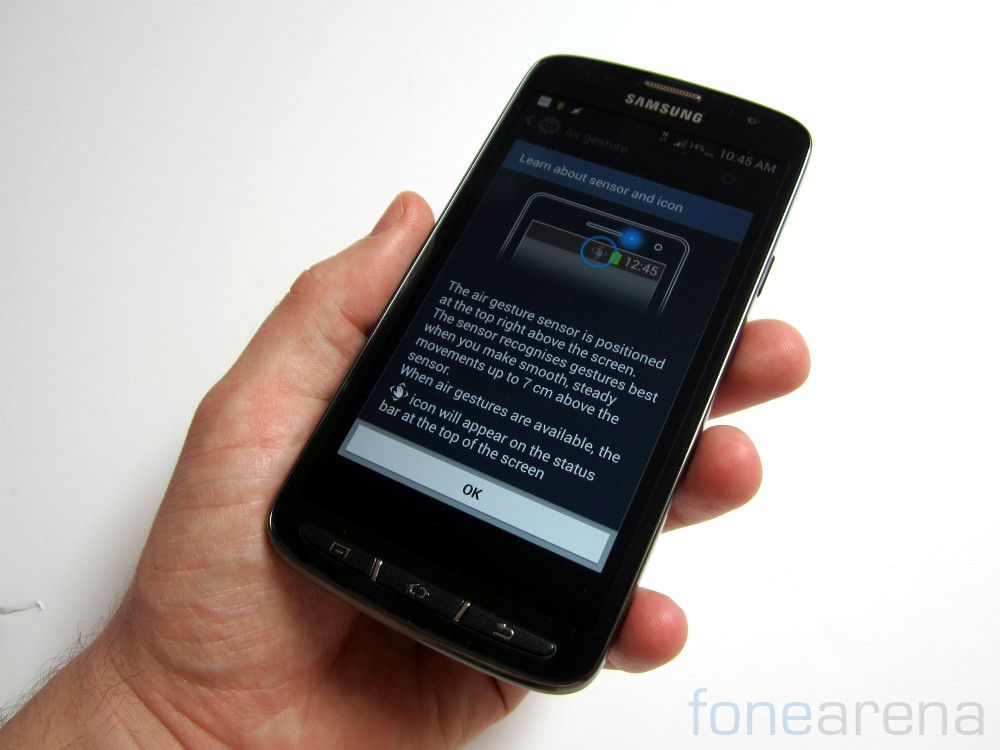 There's also a suite of motion-based gesture commands to fiddle around with, such as Air Gesture which allows you control aspects of the device without even touching the screen. For example, you can hover you hand over the phone when it's flat on a table to see information such as the time, missing calls and unread emails. Again, many of these commands feel unnecessary, but Samsung's dedication to creating a unique UI is to be commended.
Performance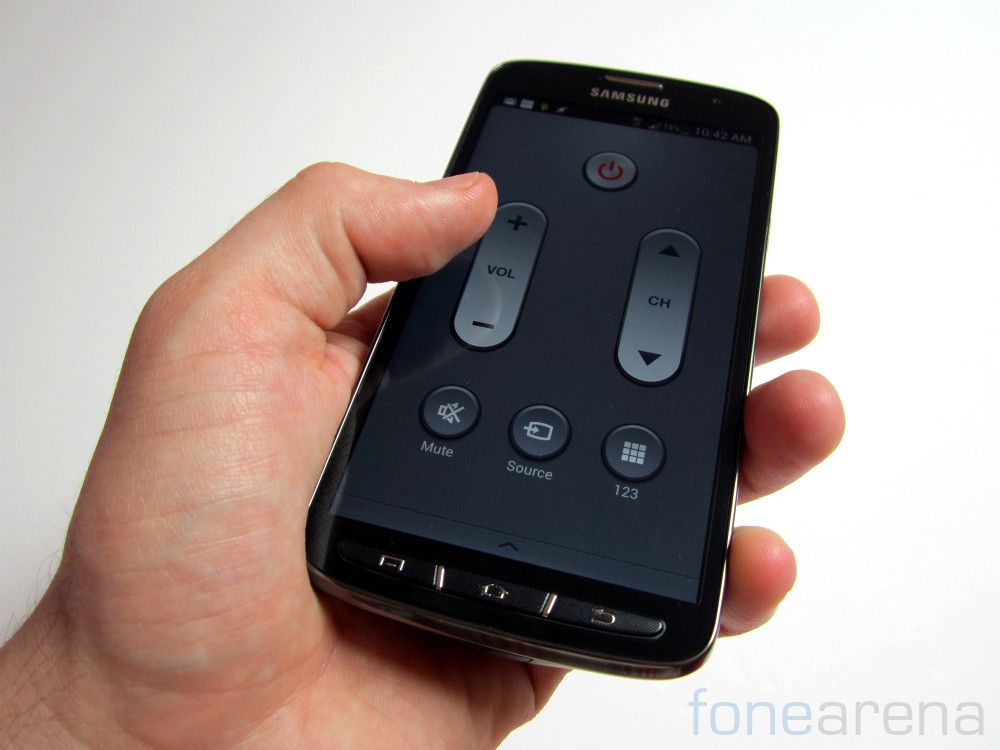 Just like the Galaxy S4, the Active has a 1.9GHz Qualcomm Snapdragon 600 chipset providing the horsepower, backed by 2GB of RAM. What this means in real world terms is that the phone provides one of the most powerful smartphone experiences on the market today, and day-to-day performance is nothing short of exceptional. The S4 Active makes short work of running several applications simultaneously, and can handle intense 3D games without breaking a sweat.
Camera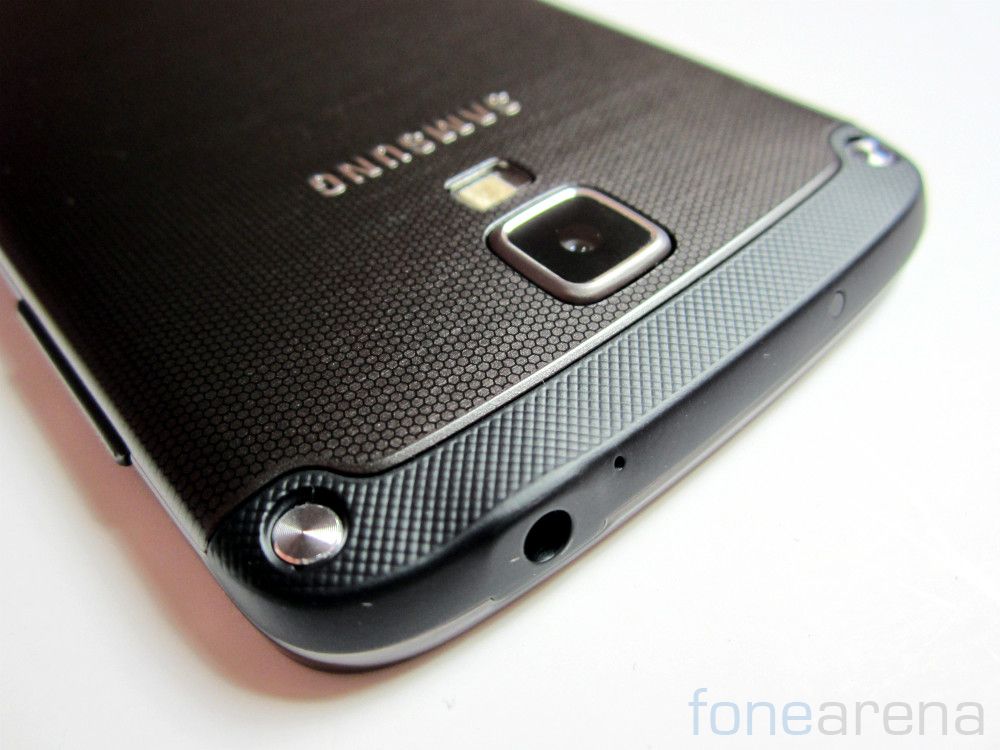 The camera is another area where the S4 Active doesn't quite match its sibling, the S4. While the original model came with a 13 megapixel snapper, the Active has an 8 megapixel variant. The camera software is the same and offers the usual selection of shooting modes, as well as an underwater option which allows you to take photos using physical keys (when submerged, the capacitive touchscreen is rendered useless).
When it comes to taking shots the camera copes very well with a wide range of shooting situations, although it does sometimes struggle to focus on subjects and has trouble tracking movement in certain environments, which leads to some blurry snaps. If you're looking to capture objects which are in motion you may want to override the automatic settings and pick the appropriate mode. Digital image stabilization does an effective job of reducing the impact of shaky hands, however. Auto-focus makes close shots possible, and the LED flash provides a decent level of illumination in low-level situations.
On the video side of things, the S4 Active can capture 1080p HD video at 30fps from both of its cameras, although the rear-facing camera naturally does the better job.
Here are some camera samples
Connectivity, Storage and Battery Life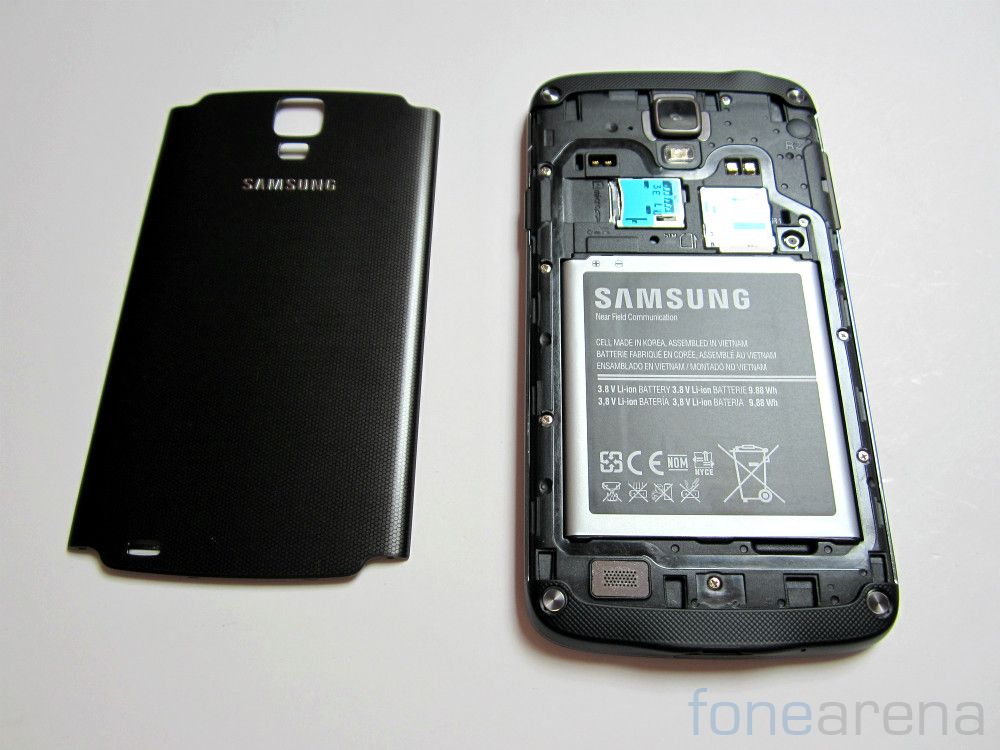 Like the original S4, the international version of the Active comes with 4G connectivity, but you'll naturally need to be on a contract which offers this kind of data transfer to take advantage of increased download speeds. WiFi, Bluetooth and NFC are all included, with the latter supporting both Samsung's S-Beam feature as well as Android's own NFC exchange service. DLNA and WiFi Direct also make the cut, and there's an IR sensor on the top of the phone which can be used to control your television set via the WatchON application. In conclusion, this one seriously well-connected device.
Storage is 16GB of internal flash, with around 11GB of that total being available for use. A Micro SD card slot allows you to use media up to 64GB in size, dramatically increasing the amount of available space. As always, you should opt for a card with a high speed rating if you intend to shoot HD video.
Battery life is pretty standard for a quad-core phone, with the 2,600 mAh power cell providing around a day of use on a single charge. If you shoot a lot of video, play a lot of games and watch a lot of movies then you can expect the battery to drain at a considerable rate – that massive screen soaks up a lot of power.
Conclusion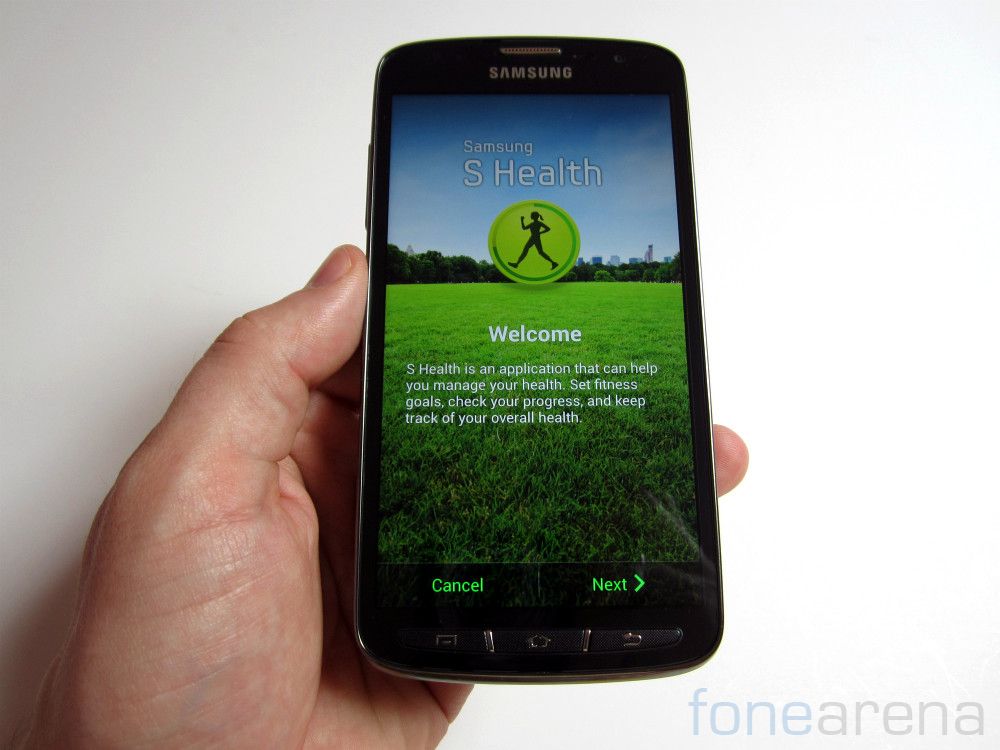 Simply put, the Galaxy S4 Active is a Galaxy S4 which isn't afraid of the elements. If you've eyed the Sony Xperia Z – which offers similar levels of resistance – but prefer Samsung's phones, then your prayers have effectively been answered; the Active may have a less powerful camera and TFT display, but in all other respects its a match for its more famous relation. We even found ourselves preferring the Active's design, as it moves away from the super-glossy (and somewhat cheap-looking) plastic of the original to a more rugged and interesting appearance.
If you've considering an upgrade to Samsung's Galaxy S4 then perhaps you should look at this instead – the additional protection is a wonderful bonus to what is already a market-leading handset.
Review handset kindly provided by mobilefun.co.uk
Pros
Powerful hardware
Waterproof and dustproof
Micro SD card slot
4G support
Cons
Weaker camera than the standard S4
TFT screen isn't as striking as the Super AMOLED