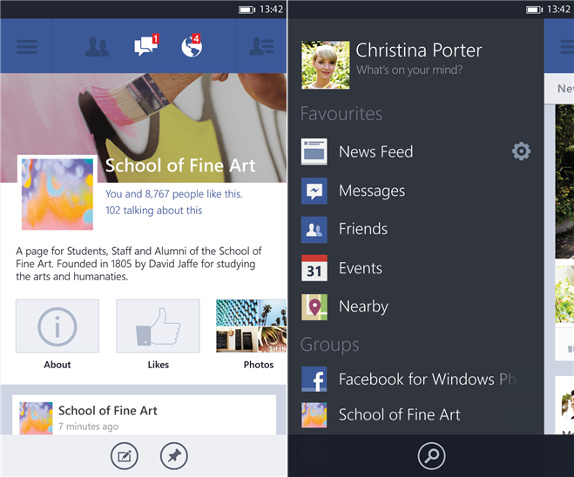 Facebook  5.0 beta for Windows Phone 8 users was released back in May. Now the app is finally out of beta and is available for download. This update brings lot of new features including a user interface, improved navigation, support for high-res pictures, post sharing, Facebook Timeline view, and more. This also includes lot of bug fixes and improvement that were reported in the beta app.
Microsoft updated the Skype app v4.0 for Android recently that has a redesigned user interface that looks more like the Skype for Windows Phone, but the Facebook app for Windows Phone 8 looks more like the Facebook for Android and iOS that differs from the Windows Phone UI guidelines.
Download Facebook for Windows Phone 8 from the Windows Phone Store for free. Microsoft has confirmed that they are working to update the Windows Phone 7 version that would be available in the summer. The beta version of the Facebook will keep getting regular updates of newer (but less stable/polished) features confirmed Joe Belfiore, Vice President of Windows Phone, Microsoft. So you can continue using both.