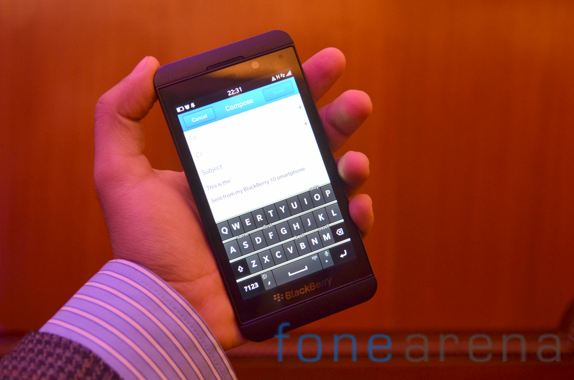 BlackBerry India has introduced buyback offer for the BlackBerry Z10 smartphone. Recently the company announced EMI schemes for the Z10 and offered gift card for the American Express Card owners buying the Q10. Under this new scheme people can exchange their old phones for a new BlackBerry Z10 BlackBerry Z10 smartphone and avail discount of Rs. 3,000 to 11,000 (Based on the phone). The company aims to reach out to more number of potential customers.
The amount after deduction of discount can be paid through 9 easy monthly installments at 0 down payment, 0% interest and 0 processing fee using credit card (American Express, Axis Bank, Citibank, HDFC Bank, HSBC Bank, ICICI Bank, Kotak, SBI and Standard Chartered).
The BlackBerry Z10 buyback offer is available in 17 cities (Ahmedabad, Bangalore, Baroda, Chandigarh, Chennai, Faridabad, Ghaziabad, Gurgaon, Hyderabad, Jaipur, Kolkata, Lucknow, Mumbai, New Delhi, Noida, Pune, Surat) in India across 1400 outlets. You can SMS BBEMI <city or pin-code> to 575758 to find the nearest outlet. This limited period offer is available only till July 31st.