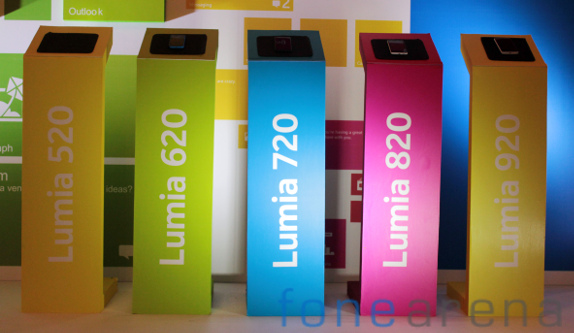 Nokia has gained 6 percent market share for their Lumia smartphones in India, according to a report from International Data Corporation (IDC). The report had also revealed that Samsung has finally grabbed the No: 1 spot from Nokia as the leader in overall mobile shipments. Market share of 6% is pretty decent since there is a huge a huge competition between several smartphone manufacturers in India. Last month there was a report that HTC, that also has 6% market share is eyeing for 15% market share in India.
Manasi Yadav, senior market analyst,  IDC, said
Nokia has been doing quite well in the smartphone segment with its Lumia brand garnering almost 6% of the marketshare even as Samsung dominated with a 33% share. Samsung and Indian vendors have been launching 3-4 smartphone models every quarter and it may take some time for Nokia to catch up.
This year Nokia launched range of Lumia smartphones including the Lumia 520, which is the most affordable Lumia smartphone running Windows Phone 8. The Lumia 520 has doubled its worldwide marketshare according to a recent report. Nokia had also launched the Lumia 620 and 720 earlier this year in the mid-range segment.