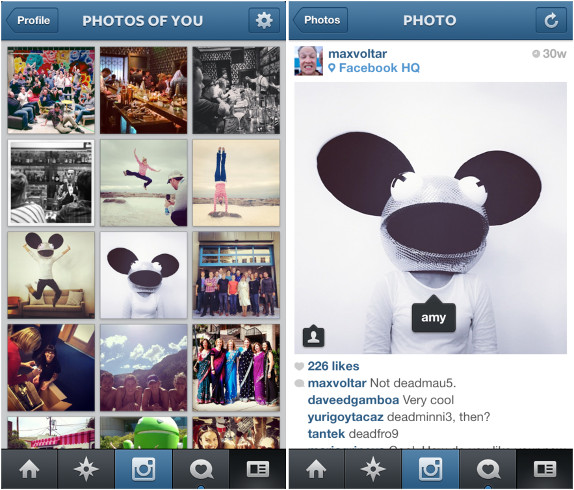 Instagram has updated the Android and iPhone apps to version 3.5 that brings the new Photos of You feature that would let you tag people to your photos. You can view all the photos you have been tagged in the Photos of You section on your profile. Once a person adds you, you'll receive a notification and the photo will appear in your Photos of You.
Photos are added to the Photos of You section automatically once people tag you in the picture. You can enable add manually option in the settings so that you can approve it before it shows up in the Photos of You section.
In addition to the new feature, the update for the Android app improves the quality of uploaded photos (for devices on Ice Cream Sandwich & above) and brings Grid guides for the camera. The iPhone app now has Report a Problem feature and change in location of the Privacy settings, that can now be found under Edit Your Profile.
Download Instagram for Android and iPhone for free, if you don't have them yet.