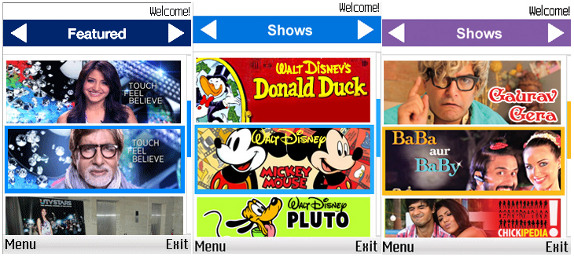 Disney UTV Digital has launched 4 freemium apps, UTV, Disney, Comedy and Devotional for feature phones, including Nokia feature phones. These apps ofer Disney UTV's content across Movies, Television, Hollywood and English content.  All these apps have crossed the 15 million download mark in their test phase itself. Over 2.5 million devices Nokia Asha series phones come pre-loaded with the UTV App. These apps offer on-the-go video streaming apps work even on low-bandwidth GPRS networks.
List of Freemium Apps for Nokia Feature phones
The apps support monetization via both ads as well as paid subscriptions enabled through Digital Disney UTV's mobile operator billing platform. This allows regular mobile users to access both ad-supported content as well as premium content within the same app, through a seamless one-click transaction via their mobile operator.