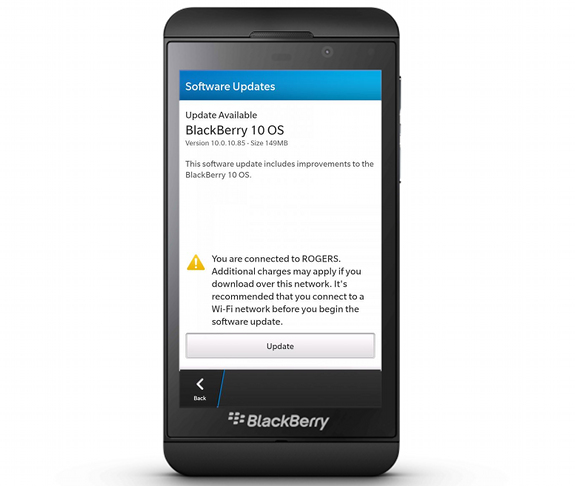 BlackBerry has started rolling out BlackBerry OS 10 version 10.0.10.85 OTA update to BlackBerry Z10 that brings several improvements and enhancements, including several improvements for better app performance, improved low-light imaging and optimizations for better battery life.
This update includes
Improvement in 3rd Party App Performance for a smoother app experience
Improvements and features for Gmail calendars
Improvements in the BlackBerry Hub for logging calls log and how conversations are handled and improvements in importing contacts from online sources.
Optimized camera for better photos in low-light situations while taking images without flash in Time Shift Camera mode.
Improvements to the software in the way the browser handles video playback to provide a fantastic experience.
Battery life optimizations with over 60 battery saving improvements and longer average usage per charge cycle.
The Over-the-Air (OTA) update is about 150 MB. BlackBerry Z10 users can get the update from Settings> Software Updates> Check for Updates>. It would gradually roll out globally over coming weeks.
Read, Image via: CrackBerry Forums