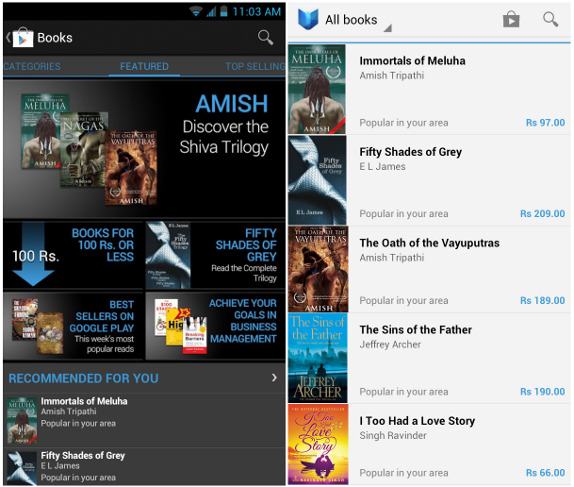 Google has finally brought books to the Google Play Store in India. This would let the users browser, purchase and read from thousands of Indian eBook titles and millions of international eBooks from several categories on the Google Play Store. You can also read the purchased books on Android, iPhone, iPad and on Desktop. These books are competitively priced, and most of the books are priced similar to the Flipkart Flye eBooks and the Amazon Kindle eBooks Store.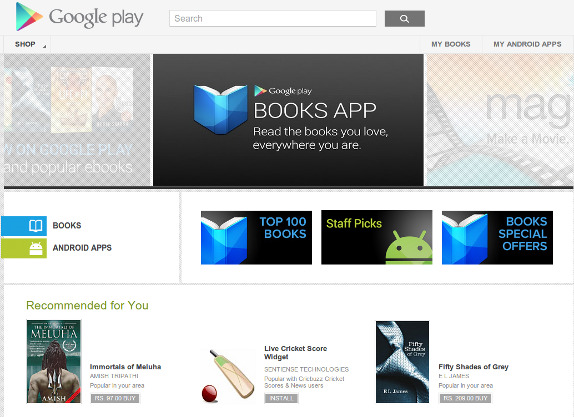 Apple's iBooks lets you download only free classics in India, and the Flipkart's Flyte eBook app is not available for iPhone or iPad yet, so Kindle and Google Play Books are the only options for iPhone and iPad users in India.
Head to Google Play Store Books to browser and purchase books.
Features of Google Play Books for Android, iPhone and iPad
Change font, search within the book, information about book
Read free classics and the books you have purchased
Manage your library (archive books after reading)
Night-reading mode
Read books offline
VoiceOver support
Add Bookmarks, Notes and highlight
Share a book easily
Download the Google Play Books app for Android, iPhone and iPad for free.