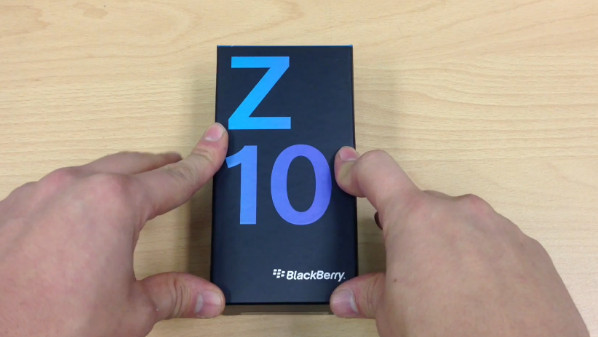 Looks like someone has jumped the gun and uploaded a unboxing video of the BlackBerry Z10 which is going to be announced by RIM as the first BlackBerry 10 device.Check out the video below
Here is the back of the retail box and looks like the handset is going to be powered by a Qualcomm Snapdragon processor.
UPDATE– 09/02/2013 – We have our own unboxing video on our channel now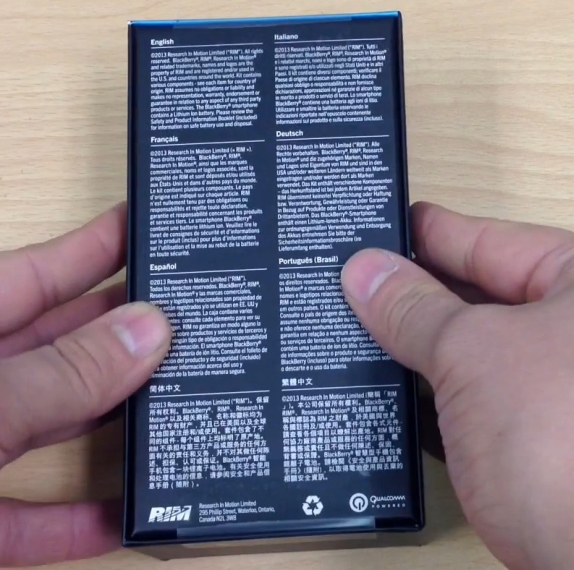 Here is the back of the phone with a reportedly rubbery back and removable back cover which houses the 1800mAh battery , sim card tray and microSD card slot.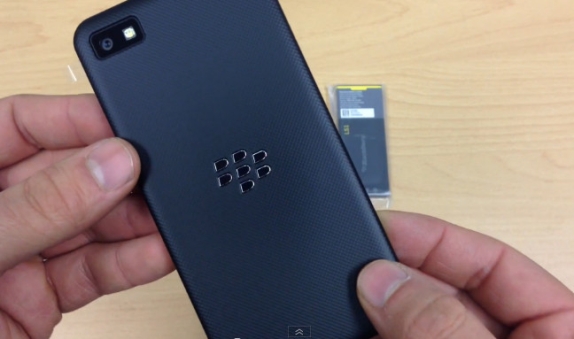 Some nice BlackBerry branding on the back.. And here is a shot of the screen itself.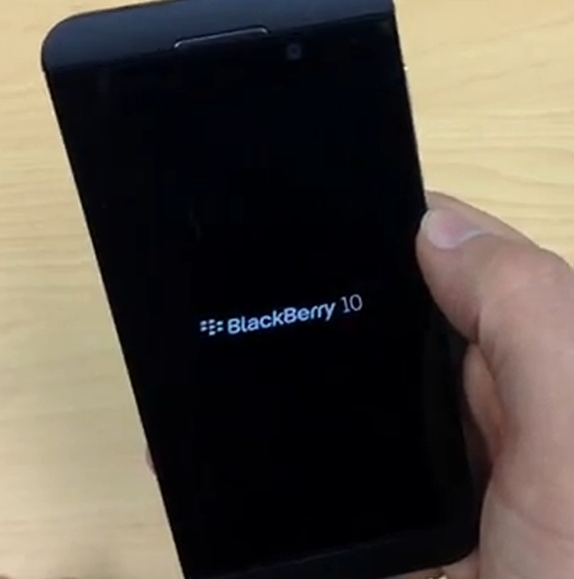 Going by  the AC adapter and the accent , it is not hard to say this is a UK version of the BlackBerry Z10 and rumours point to a release as soon as tomorrow !
via @mrigortv