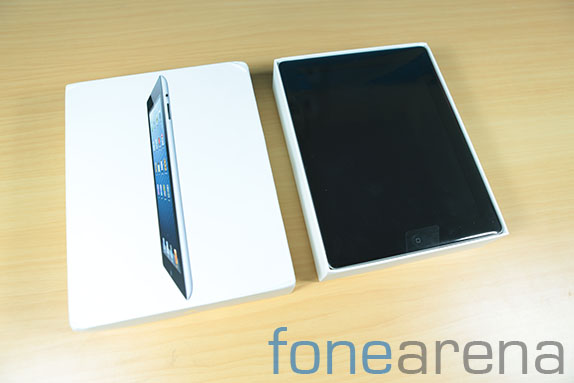 Apple has officially announced the rumoured iPad 4 or iPad with Retina Display with 128GB of storage on board. The pricing is not a surprise and extends the current iPad pricing by $100. The WiFi only version of the iPad with 128GB of space will cost $799 and the WiFi + Cellular version will cost $929 making it the most expensive iPad ever. The cellular version might easily cost over $1000 after taxes.
This is what Phil Schiller had to say about the new 128GB iPad -"With twice the storage capacity and an unparalleled selection of over 300,000 native iPad apps, enterprises, educators and artists have even more reasons to use iPad for all their business and personal needs."
You can check out our unboxing video of the all new iPad 4 below, just that it came with only 64GB of space. The new 128GB GB version will have double the amount of storage but hardly any difference on the outside.
Strange enough the pricing of the new version is close on the heels of the Macbook Air.
The thought of syncing a 128GB iPad to my Mac or PC just sent a chill down my spine !  Hope we will see a 128GB iPhone or iPad mini as well in the coming weeks. The 128GB iPad 4 goes on sale in the US on February 5th.
India Prices
Guess what ? This new version is coming to India too . Here are the suggested retail prices for the new models – iPad 4 128GB WiFi – Rs.49,900 , Apple iPad 4 128GB WiFi+Cellular – Rs.56,900 including VAT.