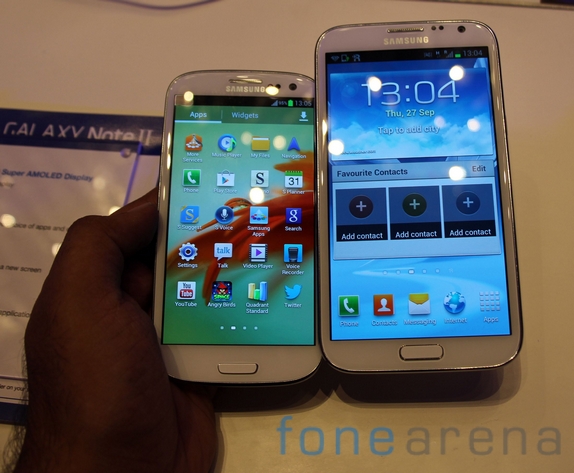 It's the season of quarterly results and yearly financial analysis of most of the consumer electronics and product companies in the world and Samsung is no exception. We saw the brilliant Q1 results Apple had, and the promising results Nokia had, now it's time for the Samsung results, which, as you might have guessed by now, is huge. Samsung Electronics, the company as a whole, which includes, mobile, semi conductor and consumer electronics, has posted a whopping 27.2 billion USD profit, with the mobile division driving the growth at 4% QoQ increase in revenues.
Samsung mobile's QoQ growth is largely attested to the robust performance of the Samsung Galaxy S III and the Samsung Galaxy Note II, says Robert Yi, Senior Vice President and Head of Investor Relations, Samsung. Further expanding on the performance, he said
Despite uncertainties in Europe and concerns over the U.S. fiscal cliff creating a difficult business environment, we did our best this quarter to achieve strong earnings based on a strategic focus on differentiated and high value-added products as well as our technological competitiveness
He also added that Q1 2013 might be sluggish due to seasonality. With that said, we do believe that Samsung is spot on about Samsung Galaxy S III and the Samsung Galaxy Note II generating most revenues for this quarter and perhaps most of the year 2012. IDC also noted that Samsung had a record year in mobile and Smartphone shipments, with them retaining the world leadership in mobile for the past year. The Indian market must have been a great growth driver for Samsung, with them recently launching the Galaxy Grand here, in India, showing confidence in the market. But can Samsung sustain their growth? We certainly think so. It's going to be very interesting for the next few quarters.