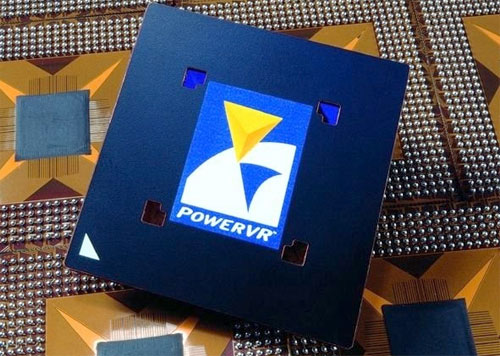 Imagination technologies, the company behind the Power VR range of mobile GPUs, have announced the PowerVR series 6 GPU at the International Consumer electronics show in Las Vegas. The series 6 has not been unveiled entirely, as the demo unit at the company's booth itself is a FPGA board with limited 1Gbps bandwidth, which is supposedly one tenth of the GPU's actual performance numbers.
The series 6 GPU, which is still kept under wraps will be having all sorts of new features with respect to the APIs, feature sets  and what not, and certainly a lot of improvement to the performance as well. The PowerVR series 6 GPUs are initially meant to be installed in LG 4k TVs, presumably driving those high resolution displays. The mass manufacturing has been given a go by LG, being Imagination technologies' first partner for the Series 6 GPU.
Imagination also announced that they are updating their current feature set for the Series 5XT range of mobile GPUs that are almost ubiquitous in the mobile world. The new update will bring all the new APIs that are being released for the series 6 GPUs making it even better than before. Imagination claims that all these new APIs and features will be enabling a tremendous amount of new stuff for the series 5XT GPUs and hopes to please the developers developing for it.
Source Engadget