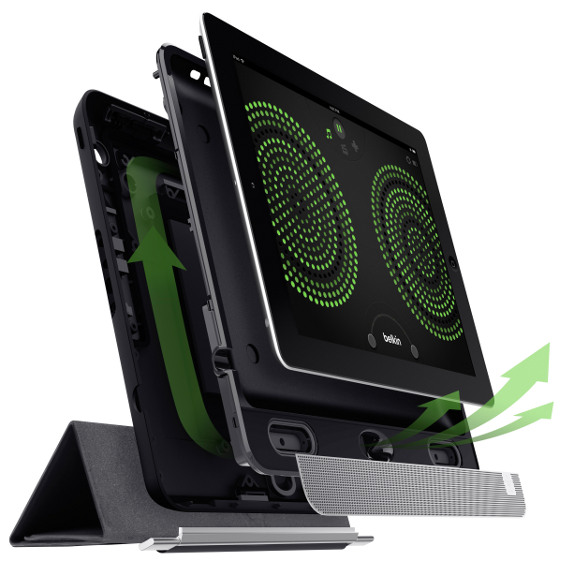 Belkin has launched a new speaker dock, Thunderstorm Handheld Home Theater for the iPad at CES 2013. It offers rich, powerful and immersive audio experience for movies, music and games. It features high-efficiency, front-facing speakers powered by Audifi that offers a cinematic audio experience. It has a unique design with integrated air channels that offers optimal airflow for thumping bass.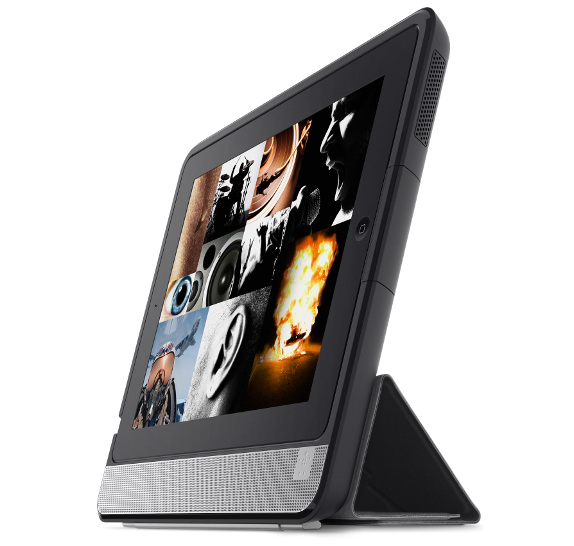 The downloadable Thunderstorm app provides extended control with customize soundscapes for music, movies and games. It connects directly through the iPad dock connector for a seamless, unified experience. The multifold cover folds at the back, providing a comfortable viewing angle.
Features of Belkin Thunderstorm Handheld Home Theater
Integrated, front-facing, landscape-oriented, stereo speakers
Ported speakers for rich bass and depth
Low-distortion, high-efficiency amplifier
Magnetically attached folding soft cover with multiple stand configurations
MFi Certified
G3A1000 with 30-pin docking interface is compatible with iPad 2 and iPad 3rd generation
G3A2000 with Lightning connector is compatible with iPad 4th generation
Pass-through access for iPad rear camera, headset jack, microphone, speaker, charging, lock switch, volume control, and mute/rotation lock toggle
The Belkin Thunderstorm Handheld Home Theater is priced at $199.99. The G3A1000 with 30-pin docking interface would go on sale in the U.S. from Belkin, Amazon and Apple Stores from this month. The G3A2000 with Lightning connector would be available in the U.S. starting from Q2 2013. Belkin would showcase the iPad speaker dock at International CES 2013 this week.