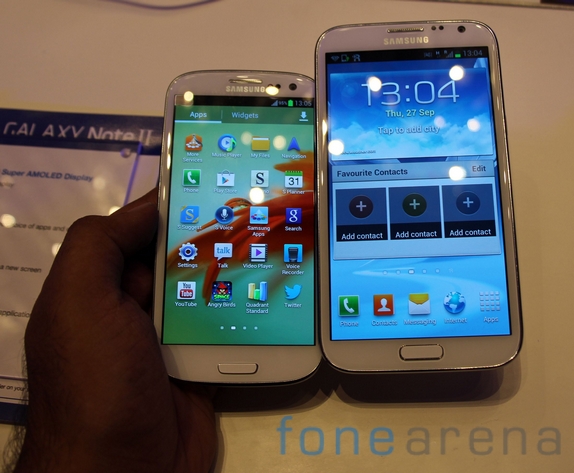 Samsung India has announced that they have sold 10 million Galaxy devices in India, since the Galaxy S, their first Galaxy device that was launched in India in June 2010. Samsung did not reveal the exact numbers for each devices, but said that the Samsung SIII, Galaxy Note, Galaxy Note 2 and the Galaxy Y has contributed to more that 50% of the sales.
Samsung Galaxy devices also include their Galaxy tablets. The Samsung Galaxy Tab 2 310, a 7-inch tablet with voice calling that was launched in India earlier this May has been one of the popular mid-range tablets in India. It got Android 4.1 (Jelly Bean) update recently. Their high-end tablets include, Galaxy Tab 2 10.1 that got a price cut recently and the Galaxy Note 800 with S Pen Stylus.
Samsung has been breaking global sales record in recent times. The Galaxy Note 2 sold over 5 million units globally as of November-end, that took just 2 months, compared to 5 months for the first Note.
Samsung sells 13 Galaxy devices in the Indian market that are priced between Rs 6,790 to Rs 39,990. The latest Galaxy Music Duos went on sale in India earlier this month, but it has not be officially released yet.
Source: The Hindu