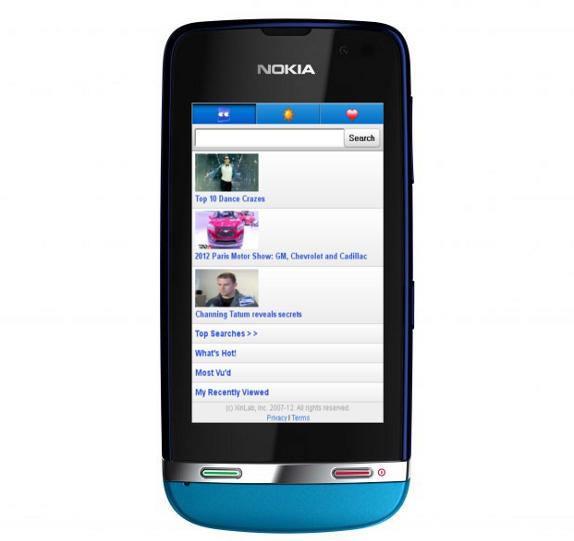 Vuclip, largest independent mobile video destination has announced that the download of the Vuclip Video app has crossed 1 million on Nokia Store globally. This app is specially designed for Nokia Asha and other Nokia Series 40 devices. It stands among top 5 most downloaded apps for Nokia Asha and other Series 40 phones on Nokia Store with India driving 60% of all downloads.
The Vuclip Video app was launched on Nokia Store in August 2011 and has seen tremendous response since the launch. The app offers global video content in wide range of categories such as clips from Bollywood, Hollywood and International movies, music, news, sports, celebrities, women, health and career.
The Vuclip Video app has seen increase in downloads in recent months in countries such as Indonesia and Saudi Arabia. More than 25% of downloads happened in the last one month. Nokia users are also accessing Vuclip through the Nokia browser. There are more than 14 million monthly active Vuclip users in India and a total 45 million users globally.