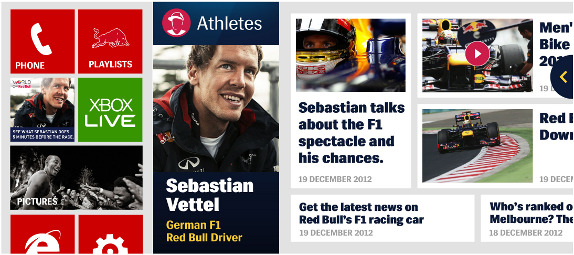 Nokia has launched World of Red Bull app exclusively for Lumia and Asha phones. This app offers latest news, interviews, interactive maps, localized events, access to athletes, moving and still images from all Red Bull sports and playgrounds, all at one place.
Features of World of Red Bull app
Offers Updates, content and behind the scenes footage of Red Bull athletes
Get videos, news stories, images, interviews and features about athletes
Get upcoming Red Bull events in one place
Culture channel for discovering Red Bull Dance, Film, Gaming, Music, Creativity and more
Map feature shows world map with videos and still images and events in a maps view
Near Me option shows events happening in your area
My Red Bull channel lets you find an event, athlete, sport or featured story and lets you register your interest with Add To My Red Bull option.
Download World of Red Bull app for Lumia devices from the Nokia Collection and for the Asha devices from the Nokia Store.