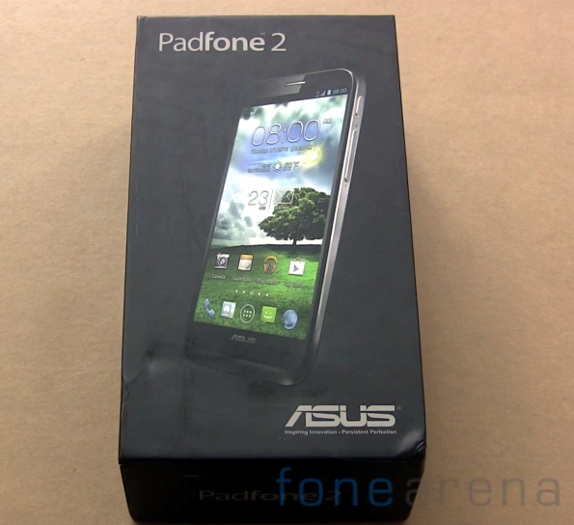 The Asus Padfone was an innovative gadget but it was a bit bulky and used only a dual core processor.It launched at Computex earlier this year and we  spotted it at MWC and finally it was launched in India last month. Now we have at FoneArena one of the most innovative gadgets of 2012 the Asus Padfone 2. The Padfone2 is powered by the all new Qualcomm Snapdragon APQ8064 quad-core CPU which is one of the fastest chipsets in the mobile market currently. Watch the unboxing video below.
One of the main features of the PadFone 2 is the Pad or Tablet part of the phone which is known as the Padfone 2 Station. You do not have to open the compartment in the back to dock the phone but just slide it in. The new Padfone station is very light compared to the 1st Padfone station which was so bulky.
Specs of the Padfone 2 include a 1.5GHz Quad-core CPU, 2GB of RAM, 2140 mAh battery , Super IPS+ HD display , 13 Megapixel camera. It runs on Android 4.0 and an upgrade to Jelly Bean is coming soon.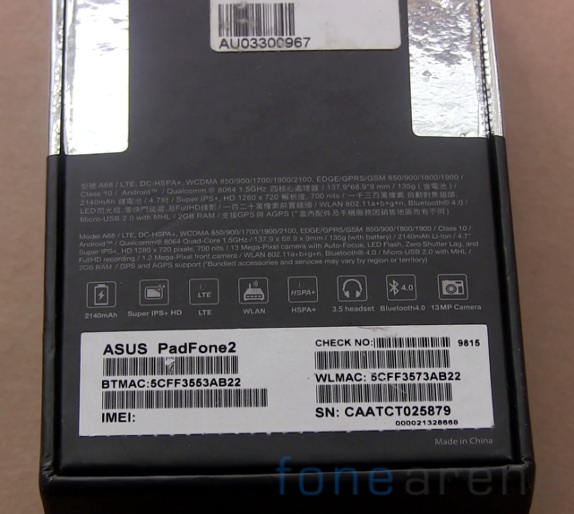 The Padfone 2 uses a microSIM card and you get a SIM ejector tool for the same.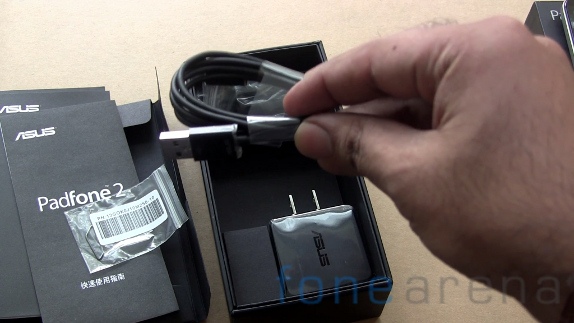 The phone feels a lot bigger and a lot lighter than the original Padfone which we showed you few months back.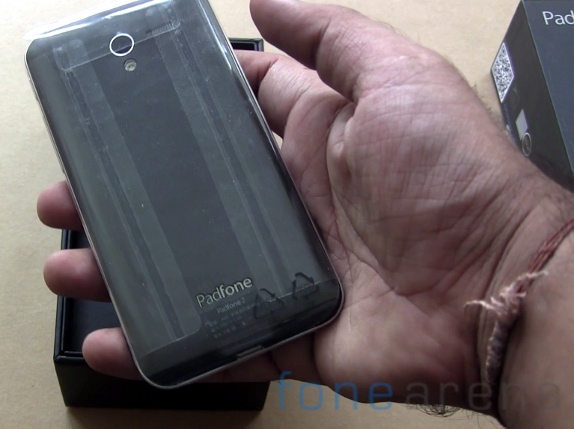 The Pad Fone 2 is currently going on sale in Taiwan and is expected to hit India later this year. Also if you have any questions about the Padfone 2 , feel free to ask us in the comments.