Home » Apple
Photoshop CS6 and Lightroom 4 to support Retina display in "coming months"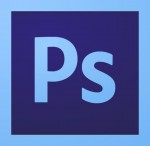 Today, Adobe revealed some more details regarding its plan displaying the MacBook Pro's Retina display. Adobe noted that a Retina-compatible version of Photoshop CS6 will arrive "this fall". In addition, Lightroom 4 will also receive support for the Retina display "as soon as work is complete".
Users of Photoshop Elements should not expect an update for the Retina display in the immediate future. However, it is possible that the team maybe still looking into adding support for it. Also, in a second blog post, Adobe said that Retina support for many other software titles will also be added.
We expect to update the following products with HiDPI support, free to all CS6 and Creative Cloud customers, over the next few months:

Dreamweaver
Edge Animate
Illustrator
Lightroom
Photoshop
Photoshop Touch
Prelude
Adobe Premiere Pro
SpeedGrade

We are currently evaluating the roadmap for when other products may support HiDPI displays, and we will announce those plans as they are finalized.
During WWDC 2012, Apple highlighted Adobe Photoshop as one of the high-profile applications as having Retina display support in the works. Apple also noted that Adobe, Autodesk, and Blizzard were three major software companies that were working on Retina compatibility.