Samsung has rolled out its Drive Link app which gives Galaxy SIII users a launcher view which has been optimized for in-car usage. The app allows access to music, GPS navigation in addition to hands-free calls.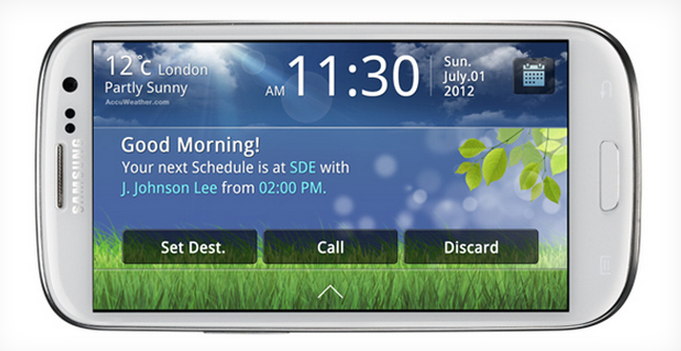 The application was previously referenced at the Galaxy SIII launch as part of Samsung's TouchWiz Nature UX. The homescreen displays a welcome screen which lets you glance at information like local weather and upcoming appointments. App icons for calling and navigation have been super-sized to facilitate quick access. Drive Link includes support for the industry standard MirrorLink which would let your phone connect to the in-car entertainment system. The app includes preliminary support for TuneIn Radio while additional web radio apps will included further down the line.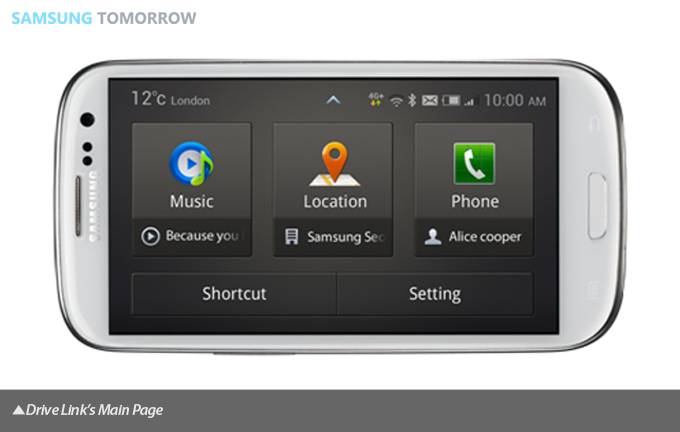 The app meets safety regulations set by the Japanese Automotive Manufacturers Association. The app is available as of now from Samsung Apps in 21 countries across Europe. The Galaxy SIII exclusive app will eventually make its way to other Android 4.0 running phones in the future.
[Via – Samsung Tomorrow]