Home » Microsoft, Nokia
Microsoft and Nokia to hold a press conference in New York on the same day as Nokia World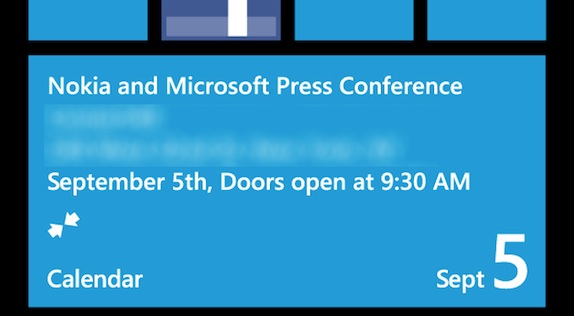 Nokia World, the company's annual event where they show off at least one new major device, is going to take place in Helsinki, Finland this year on September 5th. This is something we've known for quite a while. Last night the Finnish handset maker began sending out invitations to another press event, one in New York City, which is also due to take place on September 5th. Besides being on the other side of the pond, this American event looks to be different than the European event because Microsoft will be there. It doesn't take a rocket scientist to figure out what all this means: Windows Phone 8 devices are going to get announced. Stephen Elop, Nokia's CEO, recently confirmed this according to Reuters, who quotes him as saying Windows Phone 8 hardware will be released in the "relatively near term". Speaking about Elop, which event do you think he'll attend? The one in Finland or the one in America?
Looking back at Nokia World 2011, that took place on October 26th. It's where Nokia showed off their first two Windows Phones, the Lumia 800 and the Lumia 710. The former hit the European market in mid November, the latter shipped about a month later. Assuming Nokia keeps the same timetable of announcing something and then making sure it's on store shelves roughly three weeks later, then by the end of next month we should be able to get our hands on Nokia's first Windows Phone 8 device. Curiously, the third week of September is when HTC is allegedly going to show off their Windows Phone 8 handsets as well.
What does Windows Phone 8 actually bring to the table? We don't really know too much about the new consumer facing features, what we do know however is that Windows Phone 8 adds support for dual core chips, NFC, 720p resolution screens, and native code.
Expect Microsoft to show off a whole lot more in New York.