Home » Microsoft
Windows Phone app store crosses 100,000 apps
At the Windows Phone Summit, Microsoft informed devs that the app store has crossed 100,000 apps. With the upcoming shared core between Windows 8 and Windows Phone 8, we should expect a much more exciting app scene for Windows Phone. Developers are now free to use native code for development making it easier to port apps to Windows Phone.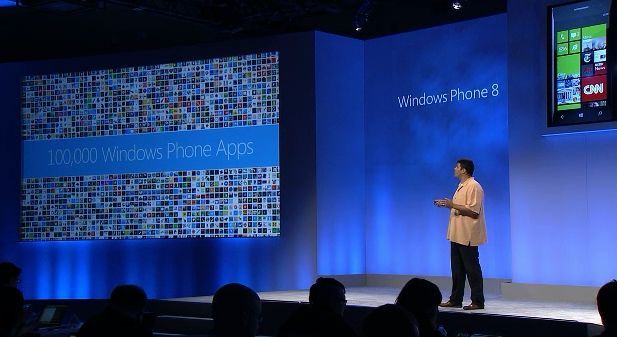 "Lumia customers can expect thousands more apps to be introduced across Windows Phone platform. The announcements underline the progress Nokia is making with the Lumia family of smartphones and in building a winning ecosystem with Microsoft. It shows how the Windows Phone experience continues to evolve at a faster pace than the competition and how Nokia's continued investments in great location-based services benefit partners, developers and consumers."
Microsoft is making a lot of under-the-hood changes to allow developers access to more features. Case in point, speech recognition will be available for each and every app to use. Easier development means more and better apps which in the end is great for consumers.