Home » Android, apps, Google, Software
Google Translate for Android v2.4 update brings new UI and more text to speech languages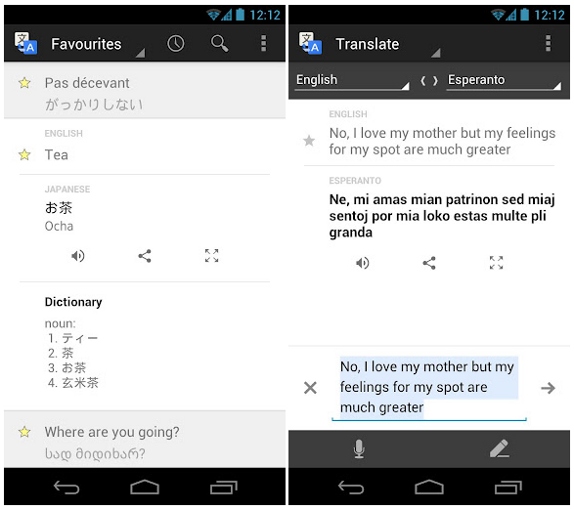 Google Translate for Android has been updated to version 2.4 that brings new simplified Holo UI that offers drop down menus and the an action bar. The app lets you translate text between more than 64 languages with new Esperanto translation and speech to text in 17 languages.
You can listen to your translation in 40 languages and Spell out the translation of non-Latin script languages in Latin characters to read it phonetically and Star your favorite translations for offline access. You can use the handwriting button at the bottom to write what you want to translate.
Download Google Translate for Android from the Google Play Store for free.